Ximmy and not getting paid..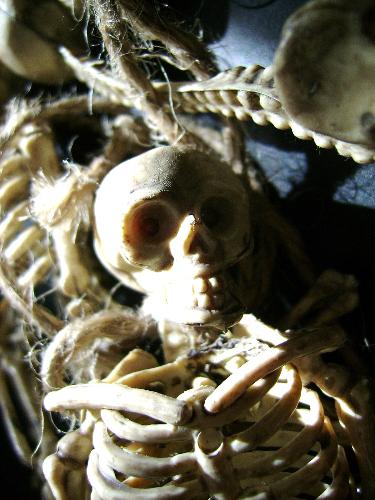 Canada
May 29, 2008 2:38pm CST
I put my request in to be paid 8 days ago. I havent seen a dime. Also they took off the "bonus" if you reach payout before june first. Has anyone been paid from this site in the last week? Or ever?
3 responses

• Philippines
29 May 08
hi shannon. that's too bad to hear. i actually received payout from ximmy with the bonus. i got to 1000 points and requested for a payout so i got paid $30. it did took a while for them to pay me. i sent my request last may 12 and got my money in my paypal account last may 16. did you give them your paypal account? i have friends who got paid by ximmy as well. i've read in other forums as well about ximmy taking a long time before releasing their payouts. i suggest you email the ximmy admin again. i'm nearing another 1000 points and i'm planning to request payout as soon as i hit 1000points. hopefully, you get paid. i hate to see ximmy receive awful reviews because of an increasing number of unpaid members. good luck!

• Canada
31 May 08
Hi allen0187, sigh. I have emailed them with no reply. Because it is june now I will not get the bonus and now reviews are only worth 4 points and we no longer get any points for comments. They do have my paypal account. I have tried everything. I even posted on their blog and my post was not added!(not approved by the administrator) I will give it a few days, perhaps they are having difficulties and are trying to fix them. Perhaps it is paypal? I feel comfortable giving them the benifit of the doubt for a few more days. But only a few more!lol. thank you for taking the time to comment and help me!

• Philippines
5 Jun 08
hi shannon. that's great to hear. well, i got my second payout from ximmy. that's another $10 in my paypal account. it didn't took as long as the first. i guess after verifying the paypal account, it's easier to get paid by ximmy. anyway, here's another good news, ximmy has increased the maximum number of reviews you can submit daily to 100 reviews. that's clearly 400 points if you meet the maximum number so making 2000 points will only take 5 days. not bad for making a couple of $$ in the net.

• United States
30 May 08
i think they only pay out certain times of the month for everybody. i do know they pay though,i've been paid this month and a few other times since i've been here.check your earnings page,i think it's around the 15th of the month.

• United States
30 May 08
whoops-nevermind-i though you meant mylot..sorry about that



• Canada
29 May 08
The site is Ximmy. I found this site through my lot. You earn money from responding and commenting (not anymore) reviewing website and submitting links and photos.