Just To Cute!!!!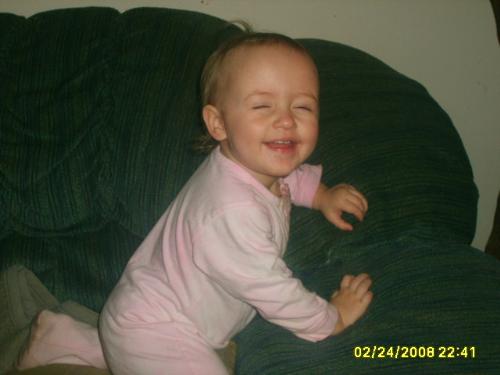 United States
May 29, 2008 9:11pm CST
I have a 19 month old lil girl that is just a charmer let me tell you! Here in town we just had a lil thing we have every summer call the " Feast of the flowering moon" it takes place all over down town and going down into our city park.well the had a stage set up and had some bands playing we was so close and my daughter just loves music so I took her close to the stage let her down out of the stroller and she just started dancing everyone that was sitting watching the band just started clapping for her and she just ate it all up and waved at everyone and danced some more! it was just to cute!
2 responses

• United States
30 May 08
What an adorable baby girl! You're going to have your hands full with that little ham now that she's had a taste of performing.


• United States
30 May 08
yeah for sure I think daddy will have a harder time then me it being his only child and he prob wont have anymore she was a shock to us lol lol Yeah but I think I will just let her have some fun with it!

• Canada
30 May 08
She sure is a cute little thing. I would hae loved to have seen her dancing. Did anyone get her cute performance on video? Tat would have been something to show her some day, when she's all grown up.

• United States
30 May 08
No iam sad to say I am unaware of any rec. this but I myself to have video of her dancing I can not wait to show her prom date lol lol lol She has always loved music and has been dancing every since she could she is not shy at all Iam think that maybe when she is a lil older getting her in some dance classes since this seems to be what she enjoys so much!