Do you ever get annoyed with TOO MUCH NOISE or LOUD music???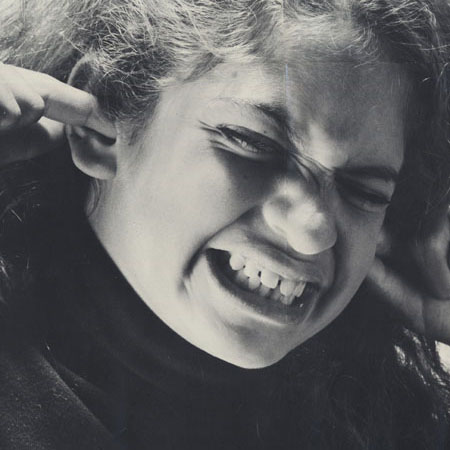 Philippines
May 30, 2008 10:45am CST
I wouldnt have started this discussion if my Mom didnt crank up the volume. I thought I can stand music while thinking but apparently I CANT. I was doing fine while myLotting and able to think coherent thougths but out of the blue my Mom just started playing Abba music on her computer downstairs. Under normal circumstances I would have been fine about this but its 12MN right now. Most people are asleep and its dead silence in the neighborhood. She's playing it loud enough that all I could think about is "Chiquitita" with "Fernando" and his "Money, Money, Money". I cant think straight but Ill "Take a Chance" a bit later just for the sake of myLotting. Now, have you ever had this kind of experience when the music is just too loud that its disrupting your thoughts or are you more comfortable and can think better with loud music??Please share your thoughts before I call "S.O.S." to my "Mamma Mia"!
4 responses

•
30 May 08
So... Its around 1am, and I begin to think, training in the morning, then lessons, time to hit the sack... WHY is this the point when the people above/below in the halls of residence see it as the time to start a party? If you say anything then you "boring" if you dont, the whole next day is ruined becuase you're shattered, so what do you do? All you want to do is bang of the floor/celing but somehow it seems more rude than the ppl playing the music. What is the correct response!? Any ideas?

• Philippines
30 May 08
Well, I guess most of us are in the same predicament. I was going to suggest call the police but Im not that bad of a person. Maybe call someone who is the authority figure in your place. Maybe call the parents of the people who have the party or maybe tell the landlord so he/she can maybe tone it down a bit. Other than that I cant think of any other way than drinking enormous amounts of coffee in the morning just to be awake. Thank you so much for sharing and responding. Goodluck!

• Pakistan
31 May 08
i like load music but some times i like to listen music with very low volume

• United States
31 May 08
Yeah, I've been there. Occasionally my mom has loud music playing too. I've heard Abba plenty of times while in the car with her, lol. And lots of techno. I wasn't one of those teenagers who just had to listen to loud music. Personally, I don't really mind the noise. Because I just put my headphones on to block out the music. Mostly because I like being at peace with my thoughts as I'm listening.

• Philippines
31 May 08
Ive actually thought about that. I wished that I had big headphones last night and I wondered whether ear phones would work but I guess that was a bad idea. Surprisingly, I went to bed before her last night/this morning. She got too caught up playing computer games that she forgot the time.LOL Anyways, thanks for the response. At least I know that Im not alone.^_^