What do you have a hankering for now?

United States
May 31, 2008 4:19pm CST
I go through periods where I
HAVE
to have a particular candy...right now it's peanut chews. They HAVE to be dark chocolate--I think the milk chocolate ones don't have as much flavor. I used to get Goldenberg's, but the local WaWa (convenience store) doesn't have them; they carry Chew-ets brand (pictured below). It's not too different from Reese's Peanut Butter cups (I
love
chocolate and peanut butter together

). So what's your favorite candy bar?
4 responses

• United States
31 May 08
Yeah, this used to happen to me a lot when I was really crazy about junk foods. My favorite would have to be the Whatchamacallit candy bar. Its soo good but since I havent really been eating candy that much lately I havent had one in a while. Anyways, that craving for me usually lasts like a week or two then I change up to a different candy bar, lol.

• United States
31 May 08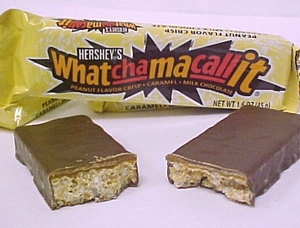 Mmmmmmmm...I
love
Whatchamacallits!

I had to stop when my molars were messed up but I love them! Thanks for sharing!


• United States
8 Jun 08
Glad this discussion reminded you...have you eaten one yet? Sounds yummy!



• United States
2 Jun 08
Someone else who has candy for breakfast--that's awesome!

I was beginning to think I was the only one that did! (and I'm not even preggers!). Thanks for sharing!!


• United States
2 Jul 08
Do cookies count as breakfast food? Sure they do! Done that. Haven't had real candy for breakfast. Could explain why I never need to eat. I'm full from the cookie!

• United States
29 Jun 08
Well right now it's 3 am and I want candy. I ate some chocolate peanut butter cookies two hours ago and now I'm hungry for more snacks, lol. I just responded to a post made about Skittles so now I want some of them, lol. My favorite candy bar is Twix. And it's been that way since I was about fourteen.

• United States
29 Jun 08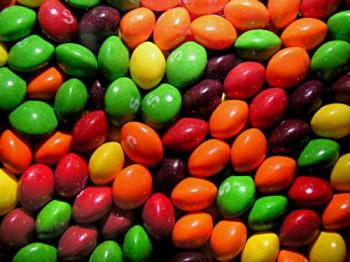 Sometimes, it just doesn't matter--when that craving hits, we've got to have it NOW! Sounds like the cookies just didn't quite fill you up though...did you get some Skittles then?

• Canada
30 Jan 09
Oh my goodness.. it's totally Reese's. I've been craving them all day. I went out for coffee with a friend earlier and had a donut thinking my sweet-tooth was just craving something, but I still want peanut butter and chocolate so badly. Twizzler's also. There's something about Strawberry licorice that gets me everytime.