Night Travel... willyou prefer??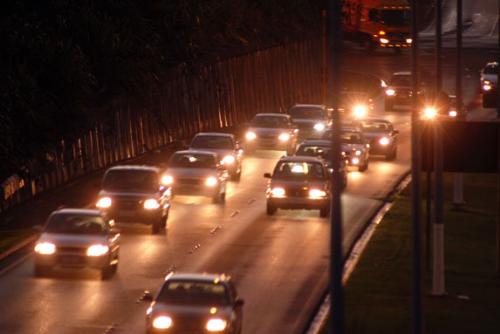 India
June 1, 2008 1:32am CST
Yes i like to prefer the night travel, because we can avoid the most of the Traffic signals in the night travel. also if we travel in the day, we feel that we lose one day, but if you travel in the night, you should not feel the lose of the day. Even if you travel in the public transport or own Car, the Night travel is the best one according to me.. You have the tiredness, in the night travel, i agree, if you take 2 hours rest after lunch, the same will be wiped off.. We use to goto our native place which is around 350 kms from our city, only in the night times. what is your point of view about the night travel, will you be comfortable in night journey..?? Post your opinion please..
7 responses

• United Kingdom
2 Jun 08
I love to travel by train and it is comfortable to sleep a bunk in a compartment. In Europe there is an excellent train system and I have spend many nights sleeping on trains. I have done this with an inter rail passs and it has saved me time as well as money that would have normally been spent on accommodation. However I have missed out on seeing some lovely scenery. I liked traveling by train in Malaysia but the bunks were rather short. I enjoyed traveling overnight by train in Kenya and found it relaxing and seeing a giraffe whilst eating breakfast was quite special. I have been on a great overnight train journey in Turkey. I sat up in seats in Australia and went in the club loco car in Queensland. In a bunk I feel well the next day but in a seat I feel a bit tired the following day. Typically I mix the time I spend traveling to some day travel for the scenery and some night travel to cover distance whilst asleep to save time. I don't like overnight bus trips but sometimes do this to save on time. Ferries have bunks in cabins so a trip by night is a pleasant way to travel. I did one night trip by car and found it tiring.

• United Kingdom
30 Jun 08
Thanks for the best response. Today I am back from my trip to Latvia, Lithuania and Estonia. I did travel on a few trains whilst there on holiday however there were more buses than trains available. So I took an overnight bus from Vilinus to Tallinn and it was a comfortable journey. I didn't get woken up for passport checks at all so that was wonderful. My baby son got his own seat and slept really nicely too.


• India
1 Jun 08
even i prefer the same but it may not be the safer option every time..

• United States
1 Jul 08
Night travel is so much more peaceful! I can rest on the plane or in the car and take a nap. That is assuming that I'm not the one who is driving!


• Indonesia
3 Jun 08
Yeah, I love to do night travel. I also agree with you that travel in the night, i fell that i dont lose my day.


• India
2 Jun 08
yes i do like nite travel when its meant long distance but for short distances i prefer day time.However, i dont like travelling long distance by car so waht i mean here is by railways

• India
1 Jun 08
i would prefer a night travel mainly bcoz of the traffic