What should I make tonight?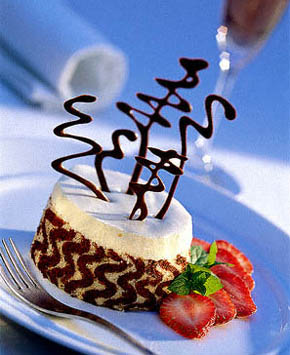 United States
June 1, 2008 3:54pm CST
I want to make a delicious dessert tonight... I thought about cookies (sugar or snickerdoodles mmmm), but I am feeling kind of adventurous! I might like to try something I've never tried before, but I don't feel like searching for recipes right now(got myLotting to do!) so if you don't mind, please offer me some suggestions for delicious types of desserts. If I find something that sounds especially delish, I will find a suitable recipe. Thanks, pals.
2 responses

• United States
1 Jun 08
Oh, I love cookies and brownies. My favorite cookies are peanut butter chocolate chip, oatmeal raisin, and date pinwheels. I love double chocolate brownies too. For something even tastier, use any of these to make ice cream sandwiches..just put a scoop between 2 cookies or 2 brownies...yumm, my mouth is watering :P

• United States
1 Jun 08
That ice cream thing sounds really good... too bad I don't have any ice cream... I almost bought some too yesterday! i don't really like any of the cookies you mentioned, though lol.

• United States
1 Jun 08
One of my favorite desserts though not a traditional dessert in the sense is Mango Sticky Rice. Yum!

• United States
1 Jun 08
I don't like mangos, but this sounds very interesting... I wonder how it would be with a different kind of fruit?

• United States
1 Jun 08
I would assume there is a lot of possibilities with different fruit in this rice. I also like lime cilantro rice too but not as a dessert of course.

• United States
1 Jun 08
I just like rice... I usually put lemon on my rice dishes.