any remorse after a night of raging drunkenness?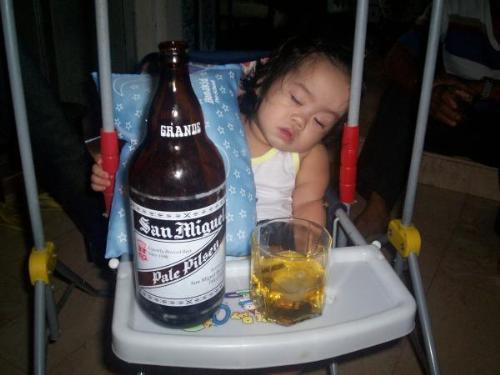 Philippines
6 responses

• United States
2 Jun 08
YES, YES, and oooooooh, boy have we ever YES!!! And I've promised myself so many times I would never drink that much again, I end up doing it again few weeks later... I guess I got carried away being with friends & didn't realize how drunk I was getting...

• Philippines
2 Jun 08
Yeah, i know that feeling.. when you're out with your friends you're having a really good time, you tend to push your threshold. Luckily, if you're with your trusty friends, you're safe.

• United States
2 Jun 08
ha ha ha... exactly... Glad those days are over... Now when I hang out with friends, I tell'em, "look!!! We're not as young as we once were..." Of course, being a good friend they are, they just have to gimme a hard time about that too, getting old I mean... And I know what you mean about being around trusted, or at least decent, friends... Few times I litterally was carried in to my house... That's when I was younger... I don't think I'm an old fart but I have aged a little, 37 now, and I don't get that drunk any more... Guess that's part of growing up, realizing I'm not invinsible as onece I thought... lol...

• Philippines
2 Jun 08
okay to be safe, let's not use the word "old", why don't we opt for "matured" LOL

• Philippines
2 Jun 08
Well good for you. I do too, know my limitations now.. =)


• Philippines
2 Jun 08
oh shoot! I remembered.

Yeah, I was back in 3rd year college and almost 5 nights per week I get to drink with my friends. One of my friends had his birthday and the entire group was there. Our friends were almost complete. It was pure fun at his house and we were around 17-18. Only 2 are girls and we drunk 'til we dropped. Little did I know they were making fun of me already as I feel too tipsy and they keep on filling my glass. Then I vomited. I didn't remember anything after that. I felt conscious fully the next morning. When I woke up, the door was broken, the locks were removed from their latches. And there, my mom, was just staring at me telling me that I broke one of the doors and shouted at her for not letting me in. That was the most regrettable drinking I have ever made and I will always make it a point not to do it again. But hey! I'm currently 10 months sober.

I'm on a good roll. Try to drink moderately.

• Philippines
2 Jun 08
wow.. thanks for sharing your experience. I had some experience close to that.. hahaha.. =)

• United States
12 Jun 08
No! I don't drink enough to make a fool out of myself! I have more respect for myself and my body then to abuse it.