Women stronger than the Men..?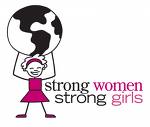 India
June 2, 2008 2:27am CST
The women are more stronger than the men.. by taking the decisitions. And also they are very bold in the decisition which they have taken.. till their life time.. I am a women, i will be very bold on the decisition which i have decided. What about you..? will you agree this..? What is your opinion about this forum..??
4 responses

• United States
3 Jun 08
i cant tell who is who on here. i think it depends on the individual and their personality.

• China
2 Jun 08
Well,i don't think so,not all women bold like you~~i am not very bold,and i usually hope my boyfriend do the decisitions for me.I admire you very much,i want to become a sussessful like you.

• India
2 Jun 08
I also allow my hubby to take most of my decisions, that doesn't mean that, we depend on him, we always give and take each other, its a mutual understanding between us. at any point of time, i never say "NO" to his decision. but i will give my suggesion when he ask.. like that i will also get his suggession before i finalise any of my decision.

• India
2 Jun 08
hello chennai_b, well it is indeed true that women bear the most first by bearing a baby and giving it birth and then doing a lot of sacrifices for the family to grow the kids. so the women are indeed stronger than men. any ways have a good day.

• United States
2 Jun 08
Well, you're not helping the gals in the spelling and grammar department. Your post was a bit hard to read. Both genders have their strengths and weaknesses. Even within genders, individuals vary. It would be completely ignorant to say either gender is better or stronger.