I got an apology...but he wants to come over and talk!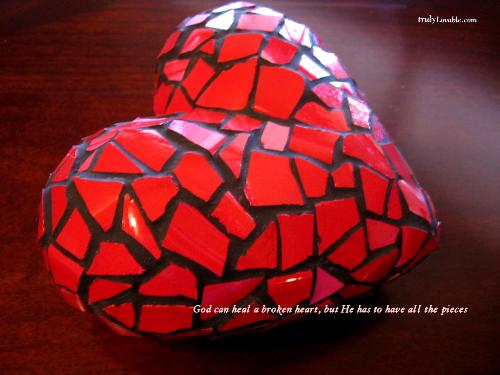 United States
June 2, 2008 10:07am CST
Gads!
As my myLot friends know, I had a falling out with my 'boyfriend' about two weeks ago, and have been feeling quite sad ever since. Then comes today... I got the first call sitting at the bank with a friend and he asked if I could talk...I said no, I'm at the bank and running errands. Ok, he'll call back. Half an hour later, he did, but of course I couldn't find my phone in my purse, and he didn't leave a message. He called again 15 minutes later, but I'm driving and he didn't want me in an accident, so he's going to give me time to get home and situated. I finally got home, emptied my car and went in to eat my breakfast and call my best friend, to see if she's got an opinion. He called again, gave me an apology and asked if he could come over Saturday for an hour to
'let everything off my chest'
. He also claimed that he was duped by the same girl I was. I'm torn...I'm afraid to tell him exactly what I've been feeling, or anything else. I'm also weak...I know I still love him

, but I can't say those three little words! Any tips or suggestions...I don't want to really mess myself up here.

6 responses

• Philippines
3 Jun 08
i am not good at this. i am a kind of person that is not good on facing someone that has cost a hutring. if this happens to me i might meet him but bring a friend along. i mean someone who can walk with me if i can no longer stand the talking. if ever i cant go on i will tell him that we just talk again some other time. i am not ready as i thought i am.... maybe that will happen to me if he insist on meeting me. goodluck whatever will happen, dont be afraid to show how hurting you are and dont be afraid to tell him right to his face. in this way you can decide easily if you still love him or better of as friends.

• United States
3 Jun 08
Thank you for your thoughts.

He asked for a face-to-face meeting, to give me an hour to tell him how I'm feeling. I'm not afraid to let him know how badly he hurt me, especially because his behavior was so similar to my ex-husband's behavior.

I know that talking to one another face-to-face will make a big difference too and I should know more this weekend. Still working on that list of questions I have for him, as well as some specific points I want to make.

•
3 Jun 08
I think it might be a good idea to sit down somewhere quiet and ask yourself exactly what you want. Make a list of the things you feel you need to talk to him about and also take a little time to relax and calm yourself. If he wants to talk, then let him talk, let him apologise, perhaps he is just as insecure as you are. Fingers crossed everything goes well for you hun

• United States
3 Jun 08
I've decided to give him a print out of my blog I wrote last week, when I was still quite angry and hurt. I'm also going to write a list of questions I would like to ask of him and go from there. There are things that I can
no longer accept
and I briefly let him know how much he hurt me by yelling and not allowing me to defend myself.

He called yesterday and did say he owed me an apology (which he did!) I think he feels more for me than he's willing to admit, even to himself, and that is the biggest hurdle. Thanks hun, and I'll keep you informed!



• United States
3 Jun 08
I hope so...I don't know
WHAT
he feels for me (although he did say I'm not his #1 or #2 friend, that could be his 2 sons?

). He's calling Friday to meet with me on Saturday. I intend to settle this--I don't think he wants to break up with me any more than I want to break up with him. Thanks for the positive thoughts!


• Philippines
2 Jun 08
I think you should gather yourself first and try to figure out how you feel and what you really want, so that you'll be prepared for anything that he has to say. Do not let your love for him overwhelm you; this time you must use your brains so that you'll get what you deserve. Don't show him your feelings. Be ojective first. Then see what he has to say. Go from there. Keep us posted okay? Would love to hear from you.

• United States
2 Jun 08
Thank you!

I'm starting a list of points I'd like to make...and I think I'll start off by giving him my blog I was writing to get through this mess. From there, I'll have to go by what he says and his reaction. I'll definitely keep y'all posted--honestly, if it wasn't for my real friends and my cyber friends, I'd be nuts by now!


• Philippines
2 Jun 08
good day. If your not ready to talk to him personally then don't. I think talking on the phone with him would suffice till you're ready to face him. It's important that you're in a clear mind and with a clear heart to talk to him and to decide things between you two that could greatly affect you later on.

• United States
2 Jun 08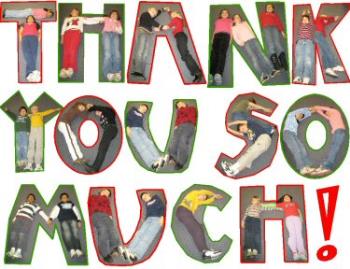 Thank you. I've been rehearsing what I would say, but the other half of the conversation is a big?, so I don't even know how he'd respond. He did apologize and made quite an effort to call today to see if I'd be willing to see him. Right now, that depends on my mood!


• Canada
4 Jun 08
I know you are going to fold, because you still love him. And he knows, too. That's why he asked for a face-to-face because he knows that in person, you cannot refuse him. You will be powerless. So, make a list, check it twice, and try to stick to it so that you at the very least get heard. Make up a pro and con list. The benefits of having a relationship with him and the cons. Make up a list of all the things he has done for you and the things you have done for him. See which is longer. This is the fella, who was living with another woman and didn't tell you he was aslo sleeping in the same bed with her for months. Trust is a very big issue for me. I cannot stand to be lied to and personally someone who has lied to me will have to jump through quite a few hoops before I will trust them again, if at all.

• United States
4 Jun 08
I'm
NOT
going to fold this time--I'm giving him an ultimatum instead. I can't take this, him living with someone he used to sleep with, so he's gotta choose between her and me. If he chooses her, he'll lose out on what I can offer him. I think with my clothes on, my arguments will hold more water (and he's not getting upstairs either, unless he's got to use the bathroom). I like the idea of making a pros/cons list--that'll be my next chore (still gotta finish cleaning the living room--someone says they want to buy my ice box!). Thanks for the suggestion (and keep your fingers crossed for me!).


• Canada
4 Jun 08
I will definitely be thinking of you and hoping the best will come out of this. Maybe a wake up call is what he needs. If he doesn't think so you are better off (and free) to do as you wish. Well, you are still free to do as you wish and always were, with the arrangement you had. Nope, I wouldn't be satisfied with the arrangement he had set up either. Too many excuses, too many opportunities, that were no unfounded, for him to have an affair. Yep, I agree, he has to choose. You are worth it. If I was a man, I would like to have you. I think you are a great person and much more deserving than he has ever given you credit for.

• United States
7 Jun 08
Oh, and thank you for your compliments!

I don't think I'd want a relationship with him anymore anyway...he seems to think I'd tell him what to do....I guess he doesn't want to hear,
"Rub here, stroke there, thrust deeper"
-type comments!