having kids - what age is the best time to have one?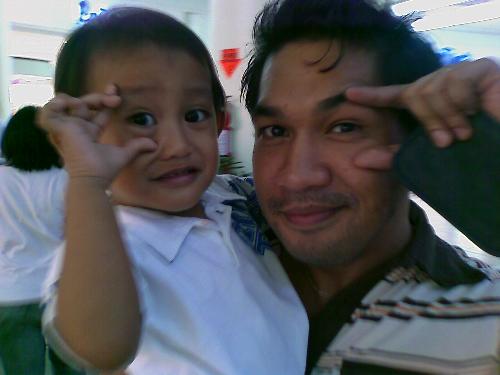 Philippines
4 responses

• Philippines
5 Jun 08
i have a two year old son and he was born when i was 32 years old. i think it was a perfect time to have a child for i was emotionally and financially ready for it. i am matured enough to understand and absorb advices as well. me and my wife are no longer having more than one for she got a lot of miscarriages before we hit the jackpot she is so scared to get pregnant again got traumatized from the miscarriages before. i respect that. so atleast i have one.

• Philippines
6 Jun 08
is the kid in your headshot photo your kid? cute!


• Philippines
8 Jun 08
as i was writting my comment i saw you are on your 501 post. way to go pal for you can copy and paste already. yes the picture on my avatar is my son. a very energetic hyper fellow. its not easy to be a dad or a parent but so lucky to have one. cheers

• Philippines
14 Aug 08
I think I need to have 1000 posts for me to be able to copy paste.



• Philippines
14 Aug 08
The younger the better? hmmm... 13?

kiddin. I agree.. more time with the kids and the age gap is lesser. Also, the preparation is also needed. Good day!


• Philippines
4 Jun 08
back when i was being idealistic and didn't have kids of my own, i told myself around 26-28 years of age. cause they say it's the most fertile time of women to lay their eggs. but alas, i got my first baby by age 24. well, i don't mind... not too young and not to early. but not prepared too...

• Philippines
14 Aug 08
Hopefully you are now prepared... I know having kids is tough... you will get by. Godbless! great day!


• Ipswich, England
4 Jun 08
I believe it depends on the number of kids that you are planning to have. I would suggest between 28-35 years old but like i said, it may vary a little depending on the number of kids you are wanting. Take care !

• Philippines
14 Aug 08
I agree. If I need to have, say, 2 kids.. will 28 be okay?