Petrol Price in Malaysia rise to new high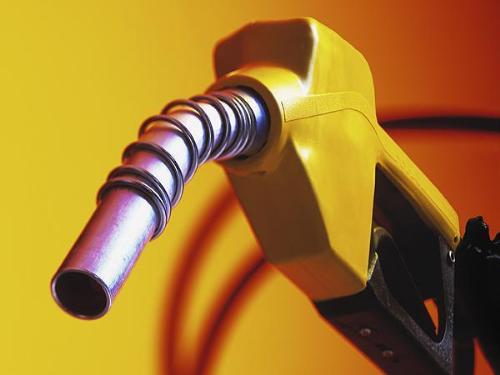 Malaysia
June 4, 2008 8:39am CST
Malaysia Petrol Price rise to new high. 40% increasing in total. From RM1.92 (Approximate US$0.60) rise to RM 2.70 (Approximate US$0.84) per litre. $0.84 / litre = Approximate $3.18/gal. What is the price of petrol in your country? It's seem like the higher petrol price in petrol produce country. Does anyone know price of petrol in US, Arab and other country?
3 responses

• United States
4 Jun 08
it just reached $4.00 per gallon here in Las Vegas, Nevada, USA, but they just had on the news this morning that in France they're having major protests because their prices are over $8.00 per gallon. i think it's time for people to make some kind of change. they have hybrid cars now but experts say they take between 10 and 20+ years before you actually will start to save money with them. i think they need to develope something and then make it affordable for everybody in order for it to make a difference.

• Malaysia
4 Jun 08
Compare to our salary and petrol price, maybe bicycle will be top sales product in this month.

• United States
4 Jun 08
or maybe people will start riding horses.


• Singapore
4 Jun 08
It is about SGD$2.18 for specification unleaded 95 and slightly more for super unleaded 98 per litre. If I m not wrong, Malaysia is going to ban Singapore Cars from pumping petrol in Malaysia. I believe there will be a separate price for foreign cars. Same goes for vehicle from Thailand up north of Malaysia. Petrol price and inflation is co-related and is a very tough economy problem to solve if derivative and speculation trading on nymex crude continue to soar new heights. In near term, I believe there will be a sharp decrease in price for awhile due to the oversupply and over speculation. The chart of crude's bull is indicating exhaustion in my own opinion though. Cheers.

• Malaysia
4 Jun 08
Yes, Malaysia government will ban Singapore car to fill petrol in our country later. But I believe that Singaporean won't come to out country to fill petrol, as our petrol price might be higher than Singapore in short time (If the price still raising).

• Philippines
4 Jun 08
It's even worse here in the Philippines man! Unleaded gas here is at PHP 53.57, which is around USD 1.24 per litre. Prices have been increasing steadily since last month and is predicted to go up to PHP 65 per litre! That's approximately USD 1.50. It's really crazy! And we have no choice but to save on unneeded traveling. I'm also curious to know how much gas is in the middle east? Are there middle east people here on myLot? I bet it's relatively cheaper over there but prices should have definitely gone up as well.

• Malaysia
4 Jun 08
In UAE, petrol price in around $0.30/litre. In Brunei, I believe the price is even lower.