What do u do ..... when u have nothing to do

Pakistan
11 responses

• United States
2 Nov 06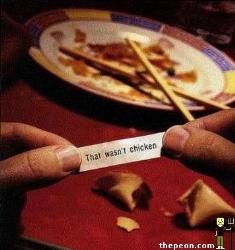 I write, write, and write some more. There's never a time for me when there is nothing to do. Always on the move!

• Malaysia
2 Nov 06
A paradoxical question that is. When I have nothing to do, I make sure I am making some money, for example, lurking in myLot and BlogFeast.net.


• Indonesia
2 Nov 06
I open my PC 1. Playing game 2. Surfing Internet 3. Listening to the music 4. etc



• India
2 Nov 06
i really do nothing at all

• United States
2 Nov 06
I have a 7 month old that rules the roost, so those slack times are few and far between, but I read or play on the computer.