PlatinumLounge

Argentina
4 responses


• Canada
13 Jun 08
I am going to add you as a friend so you can fill me in to ok? I am new at platinum lounge but am from Canada. There is another site that is similar that deals with paypal?

• United States
13 Sep 08
Yuwie pays with Paypal. You can sign up with Yuwie here: http://r.yuwie.com/zeeterman/

• United States
13 Sep 08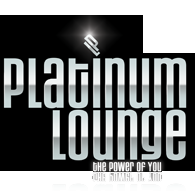 Platinum Lounge just announced that they will soon be paying with Paypal! I'm so relieved as I didn't want to have to deal with that UP card. Anyone who wants to sign up with Platinum Lounge can do so here: http://www.platinumlounge.com/user/register?referrer=zeeterman

• United States
20 Jun 08
I havent found one, but I am interested if there is.