Becoming older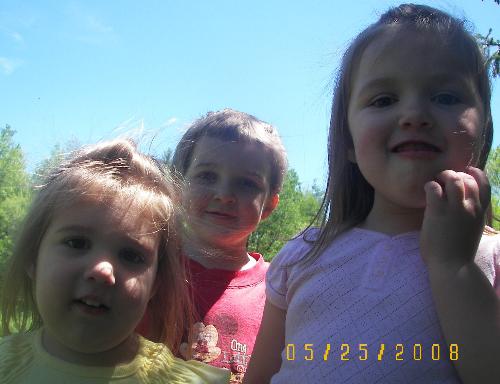 United States
June 4, 2008 9:37pm CST
My 3 children are growing up so quickly. They are now, 3, 4 and 5. I have been a mom for 4 years 4 months and a stepmom to my 5 year old son for 3 1/2 years. I cant believe that they will all be in school this year. Two in preschool and 1 in Kindergarden. Time surely is flying by. It has been a pretty rough road but I think it could also be a good thing. My children will know life could always be worse when they get older. They dont always get what they want and hardly have enough to get by. I decided to add a picture of my 3 children. Anyone else have all their children in school or do you still have one or more of your "babies" at home with you?
1 response

• United States
5 Jun 08
I'm not quite sure what that feels like yet, both of my kids are not old enough to attend school. Although, I do know what you mean by time going by so quickly. It still seems like yesterday when I was in the hospital about to give birth to Destiny. Where does it go?

• United States
5 Jun 08
I'm not quite sure where the time goes. lol but it sure just flies right away. Thank you for your response.