Who cleans the toilet and bathroom in your household?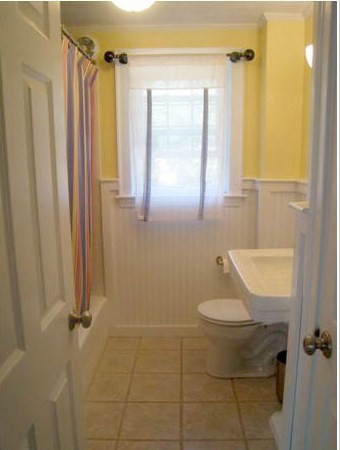 United States
7 responses

• Malaysia
7 Jun 08
I clean the bathroom in my apartment since day one we moved in.Well the method I use would be before I bathe I would clean it, scrub the bathroom floor soap the sink the toilet bowl all at one go then I would take my bath so I don't have to pour extra water to wash away the scrubbed floor. I have 2 types of brush one is squarish and another is called a corner brush to scrub hard to reach corners. I also use TupperClean All Purpose cleaner from the tupperware brand and sometimes LOC from Amway for cleaning. I am quite particular when it comes to toilet/bathroom cleanliness. Don't like to see slime and greens. The tiles must be spotlessly clean.


• Singapore
6 Jun 08
for me, i do it myself as well. can't depend on maids and all as we don't have one. hehe i too use harpic for the toilet bowl. and it shines after i have cleaned it. for the toilet floors, rather than buying another detergent, i use the ones that i use to wash my clothes. a powder type, i mix it with water and clean the floor. it works and i can see the difference before and after cleaning. i feel satisfied once i've cleaned them.

• United States
6 Jun 08
I always end up cleaning mine because the idea of it getting dirty bothers me. I have no special tips. I just use average bathroom cleaners and bleach if it is needed. It's definitely not my favorite job, but it doesn't bother me too much. Cleaning it bothers me a whole lot less than seeing it dirty anyway...lol.


• Philippines
6 Jun 08
Yikes!

For some reason, I love cleaning the toilet and the bathroom. In my house, even if I have household help, I make sure that I clean my own.

I just love seeing it squeaky clean after the wash.