Has anyone tried cooking or eating Cornish Hens?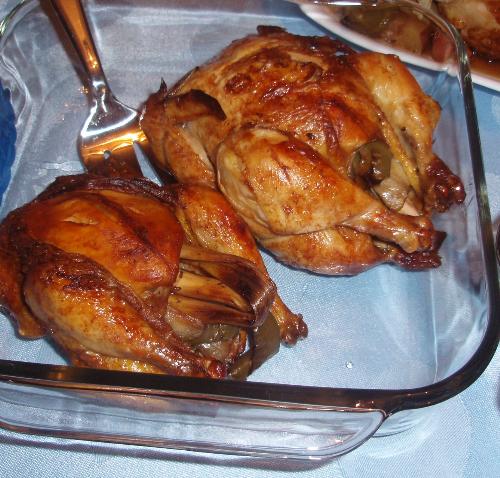 United States
June 6, 2008 1:43am CST
We have some friends over for dinner and our friends brought baked/cooked Cornish game hens for all of us to enjoy. There were for us and each of us had our own piece of baked chicken. It was the first time I have tasted such dish and I think it was really a delicious meal. I learned then that a Cornish game hen is a young immature chicken that is usually 5 to 6 weeks old and weighing not more than 2 pounds. This is available at the poultry section of most grocery stores. How about you, have you cooked a Cornish hen? How did you cook it?
4 responses


• United States
6 Jun 08
I use them alot. They're just the right size for each member in the family. I usually roast them just like I do big chicken with the same seasonings.

• United States
6 Jun 08
I've had them many times, I used to skewer them and do them on theBBQ, using different sauces, sometimes in the oven and baste them with a basil and lemon sauce. Thier great! Give them a try and don't be affraid of trying sauces that you enjoY! Good Luck tdemex

• United States
6 Jun 08
ooh i havent had cornish game hen in years! probably close to 10 years! my step-father used to bbq them, they turn out fantastic like that! with a nice sweet and slightly tart bbq sauce glazed over them as they cook!