Mylot Payment Received!!!!!!!!!!!!!!!!!!

United States
5 responses

• Bahamas
7 Jun 08
Congratulations on making your first Mylot payment.Was it big?I am trying to make my first payment this month.I am almost there,just $1.62 away,lol.How long were you a member of Mylot?Do you post reguarly?

• Singapore
7 Jun 08
Hey, Happy Congratulations on making payment. I was about a $1 short at the end of last month, so I guess this month I should be expecting a bit more. I try to post about once a day. Since I live in a time zone 12 hours ahead, I guess its a nice pre-bedtime activity


• Croatia (Hrvatska)
7 Jun 08
congrtats from me too, i hope too that one day i will earn it and then be able to show my friends proof about mylot becouse them are so sceptical about it

• United States
7 Jun 08
Congratulations on making your first mylot payment! I'm working my way up there by participating in discussions. P.S you don't need alot of posts to make money on mylot. You just need quality discussions and quality answers that are about 1-2 paragraphs long. Source: My Knowledge.

• United States
11 Jun 08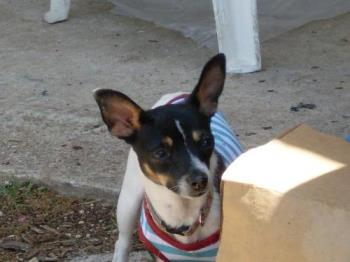 If you simply answer a person's question, instead of going into a whole bunch of jargon, I think that's what people are looking for. Not for you to make yourself look smart or sound good, just give them the truth. Your knowledge will serve you well. Thanks for the comment


• United States
7 Jun 08
Congratulations! It's always nice to hear about others making payment on here. I still have quite a way to go before I reach payout, but I'm in no hurry. I like reading and responding here just for fun more then I do the earnings.