Are you very particular about your teacher's physical appearance?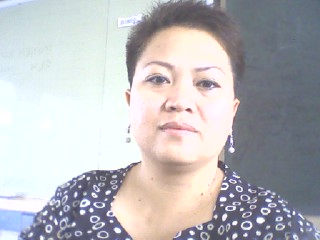 South Korea
June 8, 2008 4:39am CST
Do you mind if your (lady) teacher looks more handsome than you? I had my short haircut style for almost a year now(which we call it sports style here in korea) . The first time I had it, my students were all shocked. They don't like it. They said I looked so scary or I looked like a man. But now a days , they got used to it already.
8 responses

• Philippines
8 Jun 08
I am a teacher and I also sporting a short hair style. I want it just wash and wear to have time to attend to some important paper matters (lots of it actually) but whenever I am coming into a classroom, I make it a point to look presentable.

• South Korea
8 Jun 08
That's great.Actually we do have same reason of cutting it off. At least we don't forgot the right dress code.Thanks for the comment.

• United States
8 Jun 08
Hello arlene, Actually, I am not very particular about my teacher's appearance...I have tried that type of hair too and my family tease me a lot..LOL! Maybe they are not used there to see any women with that cut?

• South Korea
8 Jun 08
Thanks my friend. Most of the elder neighbour of mine here in korea, were shocked too. But since I've been wearing this haircut for almost a year, there's no big deal at all. Thanks for commenting.

• United States
8 Jun 08
I see, maybe you will influence them later on to try that fashion..LOL! Are you teaching English there lene?

• South Korea
9 Jun 08
Yes, I am teaching English (ESL). It's a very enjoyable but a little bit stressful profession. But I like it.



• South Korea
8 Jun 08
I passed that aspect. I only want my hair short for me to spend less time with it because putting make-up is taking most of my time . Regarding dressing code, i always dress in a way that my student will respect me. Thanks for the comment.

• Philippines
8 Jun 08
Hi Arlene, you still look beautiful in your hair. There are a lot of women who looks very presentable and professional with their short hair. I won't be shocked if I see my wife wearing that kind of haircut, though honestly I like long hair. That's why every time my wife will have a haircut she always ask permission from me. Anyway, got a lot of teachers in college who wear short hair and I observed some male students who have long hair

. I think its okay, it is on how a person carry it to make her/him looks presentable.

• South Korea
8 Jun 08
Thank you Long. You're the fourth person who appreciate my beauty (my mother, father, husband and you)..lol. You're right, it's how I carry myself in order for the others respect me. By the way,I will take this opportunity to thank you for inviting me to this site. I am loving this site. Aside from developing my English ability, good advices, earnings and meeting different types of people. Thanks

• United States
8 Jun 08
For me arlene it doesn't matter as long as your not bald...lol!Children are shock for the first time ,but like you said they will used to it:-).I wish I can have sports cut too but I don't know what I look like.

• South Korea
8 Jun 08
Thanks my friend. Actually my hairstyle is same as Long style...lol. Wash and wear. My husband don't mind it so I just go for it. My husband , my son and me...we all have the same hairstyle now. So, I have to wear skirt to know who's who...lol.Thanks for the comment.

• Uruguay
23 Jun 08
Hi, your style suits you, actually. I think students, specially children don't care much about the teacher's appearance as long as he or she looks nice, I mean clean and neat. I teach ESL too, privately. I own my institute and I've made it a point of informality and personal involment. By informality I mean I usually wear jeans (no sneakers cause I think women over 18 should avoid sneakers unless for sports) and a nice sweater or top. I keep the environment as friendly as possible, since my classes are very small (from 1 to 5 stds). There are some schools that require to follow a stricter dress code. I think we should always remember we teachers are rolemodels, so although I love tattoes I wouldn't have one where people can see it in everyday life, and I wouldn't have my hair dyed green or blue. I'm quite openminded and I wouldn't mind my child have a teacher with tattoes or piercings as long as she or he is professional and caring!


• South Africa
9 Jun 08
i don't think it should matter how your teacher looks, he/she has to look representable that's all. Learners need to concentrate only on their studies and not on the teacher . . . anyway I like the short hair cut, I think it's more manageable and gives that serious corporate look.