Will you read the News Paper Regularly..??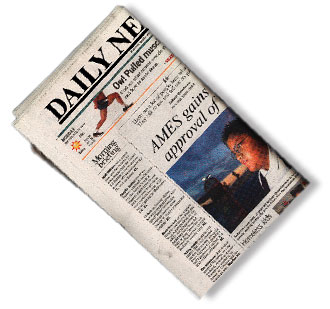 India
June 9, 2008 6:03am CST
Hey Friends, Do yo have a habit of reading the Newspaper daily in the morning....?? Yes, I use to have a look at the Headlines atleast in every morning.. since i dont have a time to read the entire paper, and also since i can able to read the same at my office, i just have a look at all the headline, daily in the morning along with my coffee.. Since i have to Prepare the Food, and kitchen work i cannot able to read the paper fully.. But once i reached office, i will have a look at the paper fully, since the same is needed for me to update myself, and also to update my boss.. My boss use to come to office around 11.00 am only, so, before that, i can went through the news papers and give him the full details about the todays, news.. What about you.. post about yourself..on newspaper reading habits..
2 responses

• Philippines
9 Jun 08
I have a subscription to one of the broadsheets here in my place so I got to read the newspaper daily. Although I could also check the news in the internet, or on TV, I sometimes read news while I travel going to work. Reading the paper regularly just keep me updated on what's happening around me and in the world.