Anybody else already tired of summer break?

United States
4 responses

• United States
9 Jun 08
I am tired of it and it hasn't even started yet...lol. My 12 year old still has a week to go here. Just coming up with plans for things to do tires me out. And with the price of gas it is harder and harder to do. So far I am looking into a couple of overnighters camping at the local amusement park, a day trip to another place my daughter likes and I got a fire pit to kill some evenings making smores. I am taking up tennis to occupy some afternoons with her. Summers just kill me...lol. On a bright note they do help me lose weight, though.



• United States
9 Jun 08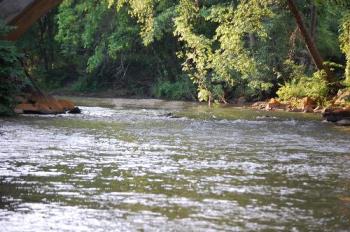 Actually, my girls are both grown and out of school. However, I guess I was the strange one, I always looked forward to school being out for the summer. Taking the girls to the pool, going to the lake or the river, and on rainy days, we always stayed in and did all kinds of crafts. Both my girls went to Vacation Bible School, and I usually helped out there. And we never spent a whole lot, we lived within walking distance of the church, and the pool or lake was only minutes away. And living in a rural area, there was always animals to take care of, we raised show goats, had a horse, chickens, rabbits, ducks, and of course the 4 dogs. My s/o has a 14 year old daughter that usually spends a week with us in the summer, however, this summer she has all kinds of plans with friends..... getting to that age where she would rather spend time going and doing with friends than here with us, lol. But, thats okay too, she does go camping with us several weekends a summer.

• United States
9 Jun 08
My children got out last Thursday and I am either ready for it to be over or I am ready for two more computers. I have three boys, and two laptops, but I am pretty sure I will be buying a desktop for them to use. I have two that can't be out in the hot weather due to medical conditions so they mostly stay in during the day and go out around sundown.