corn

United States
6 responses

• India
18 Jun 08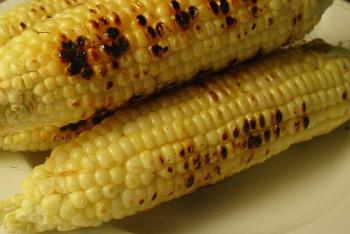 Hey friend, I am also from Chennai,India, we can prepare different dishes from corn. and doctors are also advised to have more corn flour products, becuase its deletious one for our health. We can eat the Corn by boiling and also by fried. Even the Corn flour is very good nutrition for the all aged group of people. Easily digestable products. and also good strength. Infact, when we are at village, we used to eat the same as it is, with out boiling and without fry.. my mom used to shout us, because if we ate as raw, we can espect the stomach ache.. But we will not hear her words, during the season, we used to eat it as it is.. regularly, even if we found the stomach ache.. we will not inform the same to our mom, and control ourself, ask our sister to so something for recovery of from stomach ache.. Now a days, we can get this in the form of oil also, "The Corn OIL" in the market we can get the same.


• India
10 Jun 08
I love to eat corn. We call corn as "butta" in our language. I like the one fried on fire , and to apply salt, red chillie powder and lemon,,mmmm slurp...slurp..... Have fun!

•
10 Jun 08
Steam, then put a lil butter and salt to taste. Yummy!

• United States
10 Jun 08
We always cook ours on the stove. We haven't had it any other way in a long time. We used to occaisionally have corn on the cob but now we just cook it on the stove.

• United States
10 Jun 08
I love corn on the cob. I used to always boil it after taking off the husks and silks. I still like to remove the husks and silks before cooking it but now I can wrap it in plastic wrap and put it in the microwave. It tastes even better than boiled.