can good friend become lovers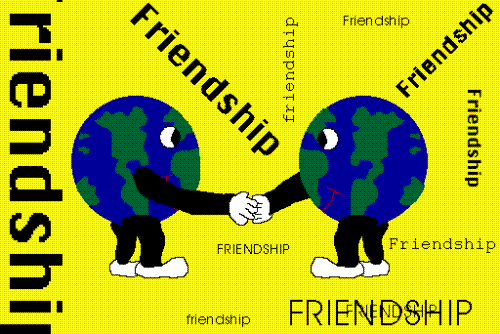 United States
June 10, 2008 8:35am CST
this is just happen in our friends group. we are group of 7 including 3 girls and 4 boys and we are very good friends from last 3-4 yeras since from our college. yesterday one of my freind proposes to another freind. does good friend become lovers and if so this right or wrong?
5 responses

• Philippines
10 Jun 08
Definitely. In fact, I married my best friend. I see nothing wrong with bestfriends as lovers.

• Canada
10 Jun 08
Yes. But when making this decision which is life changing remember, if you change your mind it's much more challenging for lovers to become friends.


• India
11 Jun 08
Hi, A good friend become a lover but a lover not become a good friend.So before proposing to UR friend that UR going to loose one of UR best friend.So think thrice before ut once. Rest depends upon UR attitude and the way U tackle the situation. Ok Best of Luck.

• Philippines
10 Jun 08
Definitely not wrong! It is even better to have a friend for a lover because at least there would be no pretensions and you could be comfortable being just yourself. Good friends make good lovers because you know each other already. You know how to deal with each other, what you want and not want, what irks the other, etc.