Have you been Pick pocketed..??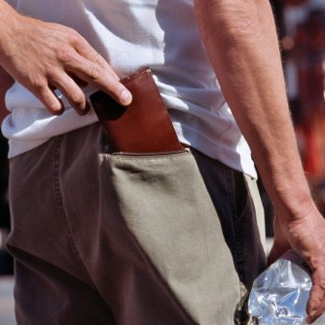 India
June 10, 2008 9:24am CST
Hey friends.. have you been pick pocketed so far..?? Or any of your known people has been pick pocketed..?? I was in the City called Chennai in Tamilnadu (South india), here in chennai, lots of Village people used to come for the employment purposes.. Most of them are don't know about the City.. They will be caught by these Pick pocketers.. mostly.. and also the retired people those who are travelling/returned from bank, after withdraw the money from bank, some of the people those who watched the same old man and follow the same old man and try to find the time and caught his back and went off.. These are all use to happen in the City often.. Do you have any Experience..?? Please post the same..
7 responses

• India
11 Jun 08
I have hear alot of stories about pick pocketing.Recently my son had a bad experience while travelling by train he was on the upper berth.When he had to collect his luggage he came down from the berth and bent to take his footwear,he just put the phone on the seat and in a jiffy it was missing.


• Northern Mariana Islands
11 Jun 08
No, I have never been pickpocketed. I've lost $200, my iPod and 3 kilos candy, but I wasn't pickpocketed.

• United States
11 Jun 08
I have never been pickpocketed or stolen from, and I am very thankful for it. I always keep my belongings and purse close and secure whenever i go out.

• Poland
10 Jun 08
Long time ago some kid tried to pickpocket me. Fortunetly I realised about that and he didn't took anything at all. I've scared him a little and let him go.

• India
14 Jun 08
Yes, I have been pickpocketed (but technically it wasn't my pocket that was picked but my bag)3 years back on a bus in Bangalore. I was on a bus with my then 4 year old son and my husband. A woman came and sat beside me. She had a very young child (less than a year old) and she had a shawl which she spread on her lap before she kept the child on it. A part of the shawl covered a part of my bag which I had on my lap. I didn't bother too much about it but when I got off the bus...the bag had been slit at two places and my purse which was at the other end of the bag was stolen. The surprising part is that the woman had to put her hand all away across the bag to get at the purse and it was all done while the bag was on my lap and I didn't even know!

• India
14 Jun 08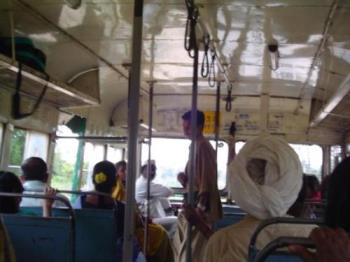 Technology has improved that much.. now a days.. not only in the products but also in the services like this.. Be caution every where..with every one..

•
10 Jun 08
I've never been pick pocketed even though I live in a city where every year during tourist season there is so many warnings about it. I have also never been pick pocketed any where I've travelled to, not even London which is notorious for it. Maybe it's because I'm always careful about where I keep my money and never leave a coat or bag unattended.