Kids, I love mine and had to share it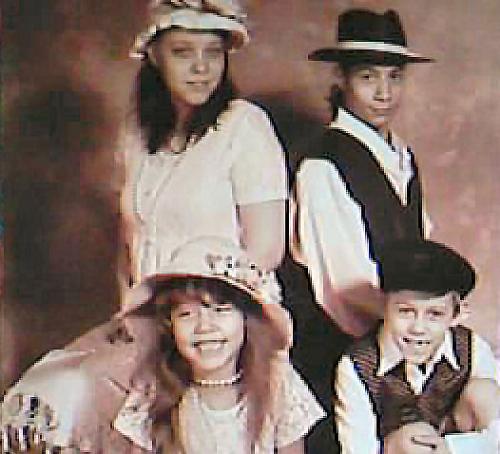 United States
June 10, 2008 10:46am CST
Took the kids to school this morning. Always a joy. Yeah I get up grumpy, never have been morning person, but they add so much into my life. Makes it all worth while. My son has his end of grade tests today. He's nervous about it, studied last night. We recently went to parent teacher night and his teachers pretty much told us he's passing. He still worries. He'll be in the Fourth. My daughter started the year horsing around now she's pulling on through. A little talkative. Destracted due to popularity. The little charmer, lol. She'll be passing as well. Going onto the Third. Made them breakfast this morning. Eggs, bacon & toast. My son's teacher told his calss they should excersive durring the day to get the energy out. Study every night and have a protien full breakfast the morning of the tests. So I did just that. The orange juice is no pulp because the wife likes it best. She had coffee...... (lol) Just had to share that bit of time today.
3 responses

• Jamaica
10 Jun 08
Yes children are fun to have. I don't have any but I enjoy having them around me. I hope to have one but if still unable to I am going to adopt.


• United States
10 Jun 08
Raising the future right. That's what it's all about. Thanks for your reply.


• United States
10 Jun 08
My two are in year round. They get about 3-4 weeks off max on the holidays and breaks in between. They track out in late June this year for 3 weeks.

• Garden Grove, California
10 Jun 08
Sounds like you have two great kids and they are bothdoing well in school. congratulations for being a good dad as well. it takes two great parents to raise fine young students like yours.

• United States
10 Jun 08
Thank you Very Much! And yes, Mom is Awesome!

• Garden Grove, California
16 Jun 08
thanks for best response much appreciated.