What's Your Favorite Newer Band Of The Moment?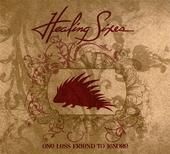 June 10, 2008 12:29pm CST
(Just when you thought it might be safe, another "Favorites" discussion!) Okay; a lot of you that know me probably have heard me talking about Sammy Hagar at one time or another. The guy is without question my favorite singer. But I happened to get to meet these guys in person and was able to use a little influence to get them played on Sammy's Internet radio station (CaboWaboRadio). Let me introduce you to: HEALING SIXES! These guys have heavy influences of the Stones, Black Crowes, Bad Company and Led Zeppelin. (Note: Jason Bonham, son of legendary Led Zep drummer John Bonham, was with the band for a bit and played on one of their CD's.) I've been very impressed with their sound and song-writing skills, and am happy to say they sound just as good live as they do in the studio. Here's a link to the band's website if you'd like to hear how they sound. http://healingsixes.com/music.html They also have a MySpace page. So; now that you know mine, what's yours?PS-Their latest album is "One Less Friend To Ignore", which I think is one of the better titles for an album I have heard in years.
7 responses

• United States
10 Jun 08
myklj, I'm seconds away from jumping into the shower, but I saw this and listened to the 3 songs and I don't know what it is, but these guys sound so familiar, somehow - I don't know if they just take me back or what. It's weird, but they make me feel a bit younger

and wow, that's a very cool thing! I don't listen to very much new music, but there are a couple of guys out there that have at least one song that I'm crazy about - one is Gravity - is it by John Mayer? I don't particularly want to like him, but if it's him, I guess it'll be a guilty pleasure. The other one is Chariot - by Gavin somethingorother, and I just loooooove that song. I listeded to a couple of his other songs, and they're good, but they didn't hit me the way Chariot did. I think, though, if I listen to them more, they'll grow on me. I think the 'newest' band out there that I really listen to is Coldplay and I pretty much love them. And I play the same music over and over again too. Van Morrison, Cat Stevens, Boz Skaggs, Joni Mitchell, the Beatles, Coldplay, oh and Greg Lake. Yada,yada, but I love them and their music makes me light, and lifted, and I can rock my brains out to it, singing those so-called brains right out too, god, just try to stop me. But I liked the Healing Sixes, great name, and you're right - great name for an album. Ha, I love the way you still say album, like I do. Give me some more to listen to, myklj, please. I need exposure!!! Okay?

• United States
10 Jun 08
I just read Tess's and Angel's responses. WTF, I've been living in a cave, I think! Ok, I'm outta here!!!!!

• United States
10 Jun 08
okay Now that Myklj has said it I also have the image of Nova Darlin jumping up and down in the shower....Not sure I wanted it LMAO. It helps having Jake around he exposes me to new stuff. He is not into rap or some of the other things kids listen to. he loved rock and metal, chip off the old block :))) of course he grew up listening to what his Dad and I listen to. So I have some appreciation for his music as well. You know I really enjoyed the music from the movie August Rush.... I honestly want more of that.

• United States
11 Jun 08
Me jumping up and down in the shower, lololol!!! God, both of you are PICTURING that?????

I'm not sure whether to blush or give myself a hand... (giggle)

• United States
10 Jun 08
still running through their tracks.. i thank you for sharing this, i like them

id hafta say my fave "new" band atm would be trapt. theyre not new new, but theyre relatively over the last couple of years. really cant pick a favorite band at all, there are too many really good bands i just love.. godsmack is at the top along with linkin park, limp bizkit, papa roach, seether, staind, dark new day, a perfect circle.. itd take me days to list just the ones that are right off the top of my head LOL

• United States
10 Jun 08
yes Sir.. along with coheed and cambria, NIN, breaking benjamin, KoRn, tech9, es posthumus, Nickleback, and a plethora of others from every genre. music .. it is the whole of everything. a little dark new day for ya.. http://youtube.com/watch?v=6VMDdqGTkag look for "follow the sun down" as well.. one of my favorites by them


• United States
11 Jun 08
I have 2 newer fav bands at the moment, one is a band called Avenged Sevenfold, and the other is called Atreyu. I like all kinds of music nad I grew up on old rock, but these guys have some of the best music I've ever heard!

•
11 Jun 08
I'm familiar with Tull. My name is Michael; I've been a music lover since I got my first Beatles record at the age of 7 back in '67. Music has pretty much been the one constant in my life; like you appear to be, it would take forever to list all that I listen to, and the list grows longer the older I get!

• United States
10 Jun 08
Afternoon Myklj, I am a classic rock fan. I just to not think it gets much better than Pink Floyd, the Rolling Stones, David Bowie and those old guys :)) But I have a 13 year old so I am exposed to many of the newer bands that I might not otherwise listen to. The one band that comes to mind and surprises me is Panic at the Disco. I just really think they have a unique sound and I am impressed with those goof balls.

• United States
10 Jun 08
myklj trust me you will not be disappointed...

• United States
11 Jun 08
August Rush is a WONDERFUL movie, mykl!!! Do see it, please. Wait till you see this kid....

• United States
10 Jun 08
I prefer Roth although I did like those Hagar lyrics you posted. My favorite newer band is The Brian Jonestown Massacre. They're kind of like the Velvet Underground with a '60s flavor. Btw my favorite band of all time and space is tah tah ta dah.... LED ZEPPELIN!!!! followed by the Beatles and Bowie

• United States
10 Jun 08
I like Healing Sixes especially Port-O-Let Monkey! on that tune they remind me of Stone Temple Pilots and Alice in Chains.

•
10 Jun 08
Port-O-Let Monkey is the song they've been playing on Sammy's station. I got to meet the guys when they came to town here and did a show in a local bar. I'd already been corresponding with them via e-mail, and the program director at Cabo had told them I was the one that recommended them to the station, so they invited me to hang with them before and after the show. They're a great bunch of guys, real down-to-earth types, and I had a blast with them.

• United States
12 Jun 08
I like Glen Hansard right now, the only thing I think he has out right now is the soundtrack for the movie- Once- that he was in...I like Van Morrisons New Album too.

• United States
11 Jun 08
Wow....Healing Sixes is great !! Another one to listen to is Tragic Soul. They also have a MySpace page. My late husband's nephew is in the band. Michael Trac'e sounds a bit like the singer in Creed. Michael is from Indiana and the band is based in central Florida. I know they have been around a few years, but on of the newer bands I really like is Nickelback. I love the storytelling songs.....especially I Wanna Be a Rock Star. I just love it!!