who thought jaws had the worst special effects any movie can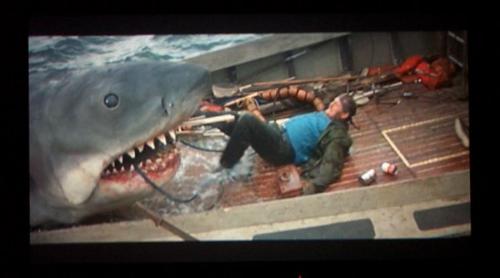 Canada
June 10, 2008 6:45pm CST
when iwwas young, te jaws movies scared me to death. but recnetly i had a mjaws marathon and i was so dissapointed. the movies that i thought had scared me in my childhood had to be the worst special effects ever used in any movie before. it made me so mad but also made me realize how we change throughout our lives. What do you think about the overall jaws proiductions? should they make another present day jaws movie?
5 responses

• United States
10 Jun 08
I think all old movies we thought was good back in the day have lost that magic because the effects today are so much better. Just think what they will be like in another 20 years lol. I can't imagine thinking that our effects today will look bad to us later in life but I am sure they will. I do think they should do a remake of Jaws. It was a great movie and could really be brought back to life with todays graphics.

• United States
14 Jul 10
I thought Jaws was pretty creepy, everyone says things about special effects of today and then they complain that they use CGI too much in movies, but it may be cheesy but what made it good was the way they used the special effects that they had back then.

• United States
11 Jun 08
I think the movie Jaws had up to date effects for its time, but comparin it to the special effect technology we have now, it's pretty cheezy. xD

• United States
11 Jun 08
Blasphamy !!!! The Original Jaws is a perfect film in every sense of the word. Speilberg has said that the only reason it was as successful as it was was becuse the shark was shown so little. I will say although that every sequel was trash,they overused their effects which were bad. But a remake of speilbergs Jaws would not measure up, it would loose much of its original humor and tension which effects can never capture. Todays computer generated effects dont work compared to old technique, I say that becuase they cant stand the test of time. Look at the remake of King Kong or Spiderman in 10 years and it will be a joke. Star wars, Wizard of Oz, Blade Runner and 2001: A Space Odyssey are still watched and cherished today because their proven use of visual effects dont get outdated. Computer effects are cheaper and easier but cant hold up with the times. Sorry to rant and stuff but certain movies I love so much that it drives me nuts when they are remade.

• United States
10 Jun 08
Its called an advancement in technology! A remake that might be interesting.