Do You Have Your Own Small Business?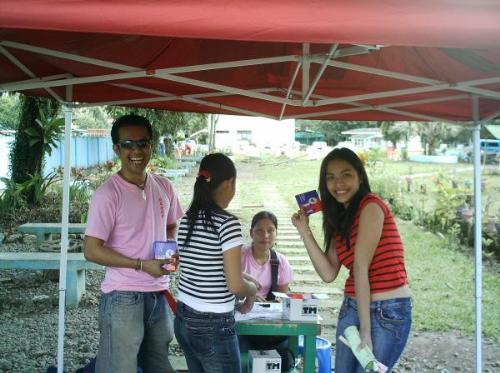 Davao, Philippines
June 10, 2008 8:47pm CST
i am a student of BS ENTREPRENEURSHIP, base on our study, business is the one that make people rich, do you agree? this question is one of our survey research, hope many will share their ideas about the topic.
7 responses

• Philippines
11 Jun 08
Actually successful businessmen is owning a multi billion company right now. Starting from a small business is the first thing to do, Owning your first million is hard and tricky but the other millions are just like water flowing to your bank account. I have a small business before and now its big but still I need to make it big I can say its a success because from one playstation now we have 3 internet cafe branches in our town.

• Philippines
11 Jun 08
I definitely agree. Business is to go if you want to get rich. I know that there a lot of "unsuccessful" business too. But I beg to disagree that they did not gain anything. In fact they do. Just experiencing failure is a gain. Failure is just a part of success. All you have to do is to try again. And if you already had the failure, you're way ahead and in advantage to those who are just about to start. Anyway, I remember someone said, there will be no failure unless you quit and call it a failure. Meaning, failure is just really something you'll encounter on your way to success.


• Malaysia
11 Jun 08
Hi, I'm a student of Engineering. I wanted to start my own business but I don't know where and how to start. I agree that most rich people are businessman. What is the business you have started? I hope to hear from you soon.



•
11 Jun 08
Well, obviously, business will make people rich but also could make one bankrupt. Depending on the market really. I have always wanted to buy shares with San Miguel corporation or SM even if their shares costs so much but there is like a 1000% guarantee that your money is well invested. Right now I don't have a business but I'm planning to put up a shop and sell imported products. You know how our people patronize them, right? I am still saving for enough capital though.

• China
11 Jun 08
Hello dear julyteen. We used to have some small business by my wife, but it was not successful and finally we gave it up and turned to buy a street shop of our own for renting. I have no idea whether this can be called small business by your standard. We rent it for some extra money as part of our real estate investment. We are happy for having bought this street shop as it helps make more profit than the money deposited in the bank. Thank you for your discussion.

• Philippines
11 Jun 08
It is very possible for a business to make a person rich... but that is if it becomes successful... but for that to happen... effort and sacrifice must be put into that business... i know of some entrepreneurs who did not gain anything but loss a lot because they did not use all precautionary measure to ensure the success of their business... But i also know of others who became millionares by starting a small sari sari store which turned in to a grocery... then a supermarket... because the key ingredients were used to make the business successful...