Kids and Homework

United States
November 2, 2006 9:43pm CST
How much is too much when helping your child with thier homework. Sometimes I feel that I help to much and some times I dont think that I help enough. Both my children having learning disablities one is dyslexia and the other can not write very well. So again how much is too much.
8 responses

• United States
3 Nov 06
I understand where you're coming from. My daughter has ADD and my son is dyslexic. I felt the same as you at one point in time. I think you should encourage them to try their best, help them study and practice, but don't allow yourself to give them the answers or do the work for them because you feel sorry for them. If in doubt, discuss the matter with their teachers to get tips on how best to help them.

• United States
3 Nov 06
Thanks so much. Any things that have helped with your son and dyslexia?

• United States
3 Nov 06
I was just wondering what you tried to help her read better

• United States
3 Nov 06
Even though I dont have your experience, I'll tell you what I do with my two kids. Though my son is ok in his studies, his handwriting is very bad. So what I do is, do a game of writing. That is we both write the same sentence without showing each other. Then we exchange the two sheets and each one should mark the beautiful letters. If all the letters are beautiful, we give each other full marks. One mark for each letter. Hope this might help you. Have a nice day.

• United States
3 Nov 06
Thanks, yeah we have tried everything to help my one sons writing but nothing has worked so far.

• United States
3 Nov 06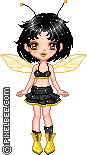 I help my 7yr old every night with her homework. I read the directions to her and she does tshe work her self. If she gets stuck on something I will try to come up with other examples to help her find the answer her self. My husband is the kind of person who will just give the answer withoug helping her to figure it out on her own. Hope this helps.

• Nigeria
3 Nov 06
You have to do your best as well as pray to God. But my experience with my kid shows that each child has a peculiar learning style. You have to study your children very well and discover what thrill them during learning, and use that method. A proffessional can help too, because it is very possible you do not have all the skills. I can arrange and send you a book called "Another door to learning". This book realy inspired me and it will help you discover ur children learning window. Contact me if you will need it.

• United States
3 Nov 06
thanks you can send the info to deba0567
@hotmail
.com

• India
3 Nov 06
MY SUGGESTION IS :DON'T DO SPOON FEEDING.LET THEM DO MISTAKES.AND TAKE LESSONS FROM THEIR MISTAKES.U JUS GIVE THEM SOME SUPPORT AND TELL THEM THEY CAN DO IT

• United States
3 Nov 06
My child isn't schoolage yet. However, I still feel that I have had enough experience with children to answer this question. I think as long as the children are understanding the question, and they understand how it was solved, than there isn't ever too much help. You can tell a child a page number, and let them find it themselves. What i mostly boils down to is if you are explaining what you are doing while helping them, than they are learning. I would make sure that they wrote down everything. Never pick up a pencil unless it is an extra one to show examples on a scrap sheet of paper. Another thing that I would try to do, when you feel asif you do not have enough time to help them, is to tell them to just do their best and you'll help them later. After they are finsihed, you can check their work, and go over any wrong answers. I hope that helps.

• United States
3 Nov 06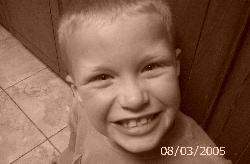 I think it depends on each child, but you should listen to your gut, at a certain point they need to learn problem solving skills and you need to let them figure it out. I have the same issue with my son, he's 9 now, but up until recently sometimes I felt I was doing it for them. Third grade was the turning point for my son. But it really depends because every chid is different.