Is it hard to enjoy life?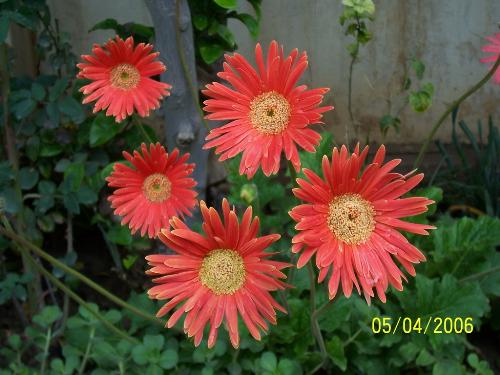 Iraq
June 15, 2008 5:38pm CST
I always ask my self this question, I try every time i go in vecation to throw out all my suffring and my weariness from work and the problems of work and try to enjoy the moment, ((TRY TO ENJOY THE MOMENT)), it is a good thoght that we must do when we have time to enjoy our life cos life now is so hard not as before it was more comfortabel, now alot of hateness, and les love, OHHH, yes this the problem, we have forget the love, LOVE+BE REAL=ENJOY LIFE, cos what ever we can be real in our personlaty the more we will enjoy life. That what I think in enjoy life, tell me what u think about enjoy ur life.
3 responses

• United States
16 Jun 08
It can be. I'm still working out the hard stuff. Hopefully one day I can be one of those happy people. Right now, I don't see that happening any time soon. There are too many issues that my family is trying to work out right now. And we're not getting any positive feedback from all of our efforts. We try to enjoy life, but sadly it's usually cut short because of bills.

• Iraq
16 Jun 08
If u leave ur self under the bills pressuer u will tired at the end and u will not be able to cash these bills so try to have some enjoy in ur life to refresh ur blood and clear ur mind to have a good way to make ur life better, I hope u can make it good

• Cebu City, Philippines
15 Jun 08
Its not hard to enjoy life, its a matter of having the right mind set on things and I want to tell you that haviing positive outlook on life makes it easy to enjoy life. Counting your blessings than counting what you dont have is more meaningful and also makes life worth living for. A matter of appreciating the litle things in life makes it living life to the fullest and its whats important in this world are the people you care about coz they make ud enjoy life all the more. have a nice day and take care.

• Iraq
15 Jun 08
U are absolutely right dear and that what I was want to say thanx for ur respons