What's you view about hunting?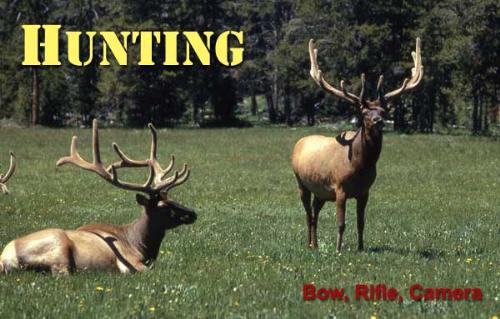 Malaysia
June 17, 2008 4:30am CST
Do you think hunting is cruel? Or do you think hunting is needed? I think hunting is cruel more than needed, but for some place hunting is really needed. If you just hunting in jungle, and do that just for fun, or for their skin to make bag, cloth, that 100% cruel and you are monster! If you already lack for food, and must hunting for their meat, that one of needed. Another situation that human need to hunting is, if the animal already cause many problem. Example: Exceed rabbit problem some years ago in U.S. cause the government forced to kill those rabbit before they cause serious damage to farm. Example 2: Hunting of exceed number of snake and eating them in Thailand is encourage action by government. There is still many case that hunting is cruel and also is needed. What do you think?
4 responses

• United States
20 Jun 08
Hunting for food or to thin out a herd is not cruel. I grew up in a hunting family my dad and uncles and grandfather and brothers and yes even me were hunters. My dad goes to colorado and alaska every year to hunt. But we eat what we hunt.


• United States
17 Jun 08

It does bother me when people are out there killing just for the sport of it. I don't care for these hunting shows at all. Hunting to thin out an animal population, and for food doesn't bother me near as much. It bothers me some people cause if nature is out of balance, you can just about be sure man had something to do with it getting out of balance.