The desert: It's own kind of beauty!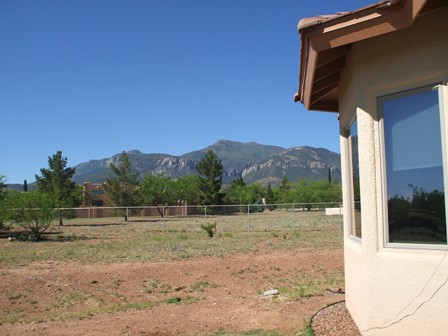 United States
June 18, 2008 9:44am CST
I recently went on vacation to Arizona. The first time I visited the state I was taken back by the barron desert, coming from Minnesota where everything is so lust and green in the summer! But the more times I visited, the more I began to see that the desert has it's own kind of beauty! Have you ever looked at something and thought it was less then beautiful then later it grew on you to give you a new perspective of it's own beauty?
4 responses

• United States
18 Jun 08
I can recall the first trip I made to Arizona with my husband several years ago. We were on a business trip so did have a chance to view Phoenix by shuttle. I was surprised there were no lawns to cut and trim. It was very hot but no humidity which made my nose bleed and gave me the worst case of chapped lips. All in all it was beautiful. I saw wild animals on a later trip to Arizona which I had never seen. Gravel in lawns in place of grass. Cactus all over which we don't see in Missouri. And beautiful mountainous areas which we don't have in our town.

• United States
18 Jun 08
The first time I went I thought....why would anyone want to live here! The next time I went I was more accustomed to it....then the next time I went...the desert flowers were in bloom! And it was beautiful! I do get dried out too! One time I actually dehydrated and was sooooo sick! But now I am used to going and I really like the different kind of beauty it has!

• United States
19 Jun 08
I feel the same way about the desert, having spent a month there on three different occasions for military training. It is a harsh environment but there is a certain beauty there that can be found no where else. I especially love the nights and all the stars and meteors.

• United States
18 Jun 08
Getting a new perspective of the beauty of something is such an enlightening experience. When we moved south from a midwestern state, I really thought I would not miss the look of or the natural surroundings of the state we came from. Boy, was I wrong! On a visit back, I just couldn't believe how beautiful and large all the oak and maple trees were, and how green! The way they provided a canopy over so many of the streets just looked so lovely. I couldn't figure out why I hadn't noticed that before! When we drove down our "old street" where we used to live, I swear, the sight of those trees covering the street for 2 or 3 blocks, was breathtaking! In fact, I couldn't hardly believe that little ole me had ever lived on such a lovely-looking street. I got a little stab of sadness when I thought about how I never once thought of that street as beautiful, all the times I drove down it. Talk about taking something for granted! I guess the moral here is, "Look around you. There is beauty everywhere." Take care, jillhill. PearlGrace

• United States
18 Jun 08
The first time i saw the desert i found it to be amazing, because at first glance it all looked just alike but the more you looked the more you SAW...if you know what i mean. I have lived in the South all my life so it was a shock to see a real desert although i had grown up watching and reading westerns i was still surprised at how empty it looked. Once i actually started looking around i could see that it wasn't as desolate as it seemed. I just had to open my eyes and see. And isn't that really the way life is? If you just open your eyes you see all kinds of possibilities right in front of you that you didn't even realize was there?