just about to become a discussion freak.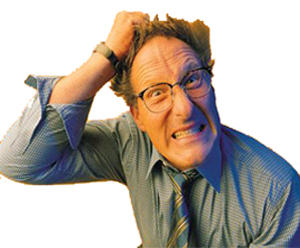 India
June 18, 2008 3:14pm CST
Hey i am turning out to be discussion freak. i mean i am not able to get good responses to my discussions and am trying to get into every discussion i can lay my hands on!! just to be a part of every discussion so more people can know me and respond to my discussions.
5 responses

•
20 Jun 08
I am the same as you in the fact that I love replying to other people's discussions, I can never seem to think of anything new to post in a discussion, so I prefer to reply to other people as I always have something that their words inspire in my reply.

• India
21 Jun 08
Yes replying is surely better for ones who aren't sure of what topic they should discuss about. I feel low about not able to start of good discussions, so i try to reply more than i make new discussions. And i constantly look at the discussions which have no replies, so as to atleast start them. This makes the people who have started the discussions a bit happy. That gives me more satisfaction than seeing my daily earning going up a dollar or two.

•
22 Jun 08
I also like to reply to the discussions with no responses, but I am not sure my reason for liking to do it.

• India
23 Jun 08
i guess it may have something to do with the number of post you do?? it is a suggestion. Or you may just wanna make other users whose discussions haven't getting responses haooy since you responded to them!!


• United States
20 Jun 08
Hello. Well im new and intersting in responding , dont know how to make you a friend yet or i would. Look forward to speaking in the future :-)

• India
20 Jun 08
hi ankush , i am new to my lot and even i try to answer as many as post but some posts are so boring that after reading them also, u don't feel like giving response to them.Imean they should have some meaning, they should eat ur mind to think something before writing. Have a nice day!!!

• India
21 Jun 08
yes thats really true. i have even come across some discussions and responses where i am at my wits end thinking whether i should reply to it and if yes what? But still i make a habit to say things and if possible turn the topic off the track if the topic doesn't have anything more to say or discuss in my capabilities.. (By The Way, your replying to this post means i did strike a chord with some of the feelings you harbour, Ain't I?)

• Indonesia
20 Jun 08
Hello there freak, lol (just jocking)

Welcome at mylot As a new member i can say that you are a fighter! Keep posting , myfriend! let the world of mylot know you


• India
21 Jun 08
hey thanks for the comment. yes it would be great challenge to let people know you on mylot. It takes a lot of energy into typing, lot of intelligence into thinking what to type and also lot of strain on eyes to read what other users as excited to me try to write in each post!! lol. I am fortunate that i am starting to get some responses to my discussions and responses. That means i am atleast making others stimulate to write something.


• India
19 Jun 08
okies. i have too noticed people tend to talk more about their life and tasks and things they like, did, wanna do and stuff like that. but still havent got any proper idea of how to start in such a discussion. i mean what should our first post should say about the topic and the discussion in general? Because even after you have started a good catchy discussion people don;t post unless the first post looks something that they should talk about. Help me on that..

• India
19 Jun 08
okies. i will . And i already rate every comment and discussion i get into. so that should help too. Its now that actually i am starting to make a mark in mylot. Since two weeks i was just wandering trying to understand what needs to be done. Now with the help of friends like you i am able to do some good responses too.