Do you like the Classical Dance..?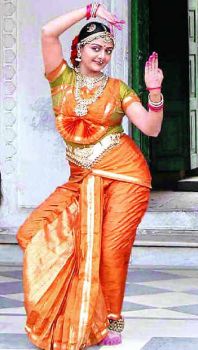 India
June 19, 2008 8:19am CST
Yes i like it.. Infact i have learnt the classic dance, when i was studying 6th standard, I have learnt this for a period of one year or so.. But now i forget most of the Bhavams.. But even now i used to watch all the classical Dance shows.. Even if i found any classical dance shows at Televisions, i don't miss the same.. Do you know the Classical Dance..?? do you like to watch the classical dance shows..??Post your comments..
3 responses

• Indonesia
19 Jun 08
i love dance no matter classical or modern dance. i just love any kind of dance. in fact, i ever learned some classical/traditional dance from my herritage also from india. what i learned about hindi classical dance was really awesome movement and beautiful dance


• India
19 Jun 08
Thanks for sharing you view, who is from the herritage from indian

•
19 Jun 08
Not quite sure here what classical dance is.but maybe you will tewll me.I do like the ballet hough and love to watch the dancers ,they are brilliant.Ive been to two ballets and woud love to go to more but the cost of them is high and they are usually held a good few miles away.The two ballets that I have seen have both been russian troupes and they were really clever.

• India
19 Jun 08
yep.. Classical music and dance are the soul satisfying things for people like us. In fact, i take a refuge in hearing the classical musics.. and bhajans .. that give me the peace of mind when.. i find myself with disturbed mind....And regarding Classical Dance.. i know nothing.. but i like watching programs that are telecasted in the Doordarshan Chennai. Take care friend.