How long have you been in mylot?

Philippines
June 19, 2008 6:03pm CST
i have been in mylot for a month and i found mylot a really good site and i can't do nothing but to always been here i will do my best to be online to visit mylot. would like to share how long you've been here..
7 responses


• Philippines
20 Jun 08
I've been here for more than a year now. Like you, I really like this site compared to others. I do enjoy participating in this site because of the discussions that really interest me a lot. :-)

• China
19 Jun 08
Well, not that long. Its almost 5 weeks now. And myLot is really keeping me company and busier. I found a new way to express myself. Hope you'll enjoy your stay more. Take care =)

• Trinidad And Tobago
19 Jun 08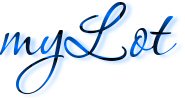 I have been here for about 3 months. The end of June would make it three months really. I like this site and it is fun, but I'm not so addicted to it as some people seem to be. When I first started I couldn't get enough, now I just visit early in the morning and in the night time. This doesn't mean I don't enjoy it though, I love it here!


• United States
19 Jun 08
I've been here for about a month and I think I'm pretty much addicted to this site. I have it up all day at work and read posts whenever I get a few minutes, then get back on in the evening if my husband is working on one of the bikes. It's a very nice site.