Xbox... Anyone still playing the original console?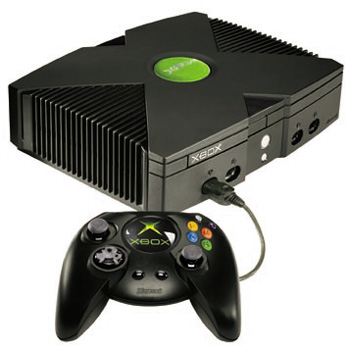 Singapore
June 20, 2008 3:18am CST
Anyone of you still playing with the original x-box console? I got mine a few years back and still have not gotten around to playing with it much. Come to think of it, if I really count the hours I spent on the xbox console, the number of hours add together to form days, the days can be counted with my hand. How long have you got your box? How often do you play with it? I heard if you play online, there are certain quests games where you can earn magic items and potions. These items can then be traded online for cold hard cash for avid gamers who find it tough to obtain them. Are you one of them entrepreneur who exploits this for profits?
4 responses

• United States
21 Jun 08
I still play my X-box,I have had mine for almost three years,and I used to play it all the time,now I do not place it as much as I used to because,me and my fiance are usually out and about,or on mylot trying to make money,I love my X-box but it has a lot of problems,and I am saving to get an X-box 360.

• United States
28 Jun 08
Yep since I found my fiance the X-box has gone to the back burner,as we plan our wedding,and plan for other stuff we need or want,but I do try to play the X-box every once in a while,even if it is just when my brother is over,have a great day,good luck in your life ,and Happy Posting.

• Singapore
3 Jul 08
I too try to do that. But the fear of getting addicted is holding me back. Also, games for the original console is getting lesser and lesser due to the popularity of the 360. So, that sorts of helps in my not getting addicted. Managed to get the DVD kit. Just have to ensure that I get a code 3 DVD in order to use the console to watch movies.

•
21 Jun 08
I still play with my original X-Box! In fact, I still play with my SNES and Mega Drive, but then I'm just a fan of the older games. Currently playing Manhunt on the X-Box, it's a great game, and the X-Box is an awesome console. I want to get an X-Box 360 in the future.

• Singapore
21 Jun 08
Nah, not me. I had a Micro Genius set long ago - that is something like sega. But that was before I got a computer. After I got a computer, I never look back. Somehow, I just feel xbox and all games in this console genre don't cut. I much rather to play the games available on the computer platform.

• Singapore
27 Jun 08
I know what you mean. But some times, playing with console games is just so much fun as well. I dunno. Guess growing up without a gaming console sort of makes me love these little machines. Problem is, it is ADDICTIVE! ha ha ha ha ha... especially if you managed to get your hands on a good game. So what kind of games are you into on the desktop? RPG? Simulators? Strategies?

• United States
20 Jun 08
I would still play mine, but I hardly even have time to play with my new games. I got a PS3 and still haven't used it, and I got it over 2 months ago. The only games I've been playing lately are games on the Wii. This is because I can also count them as exercise.

• Singapore
23 Jun 08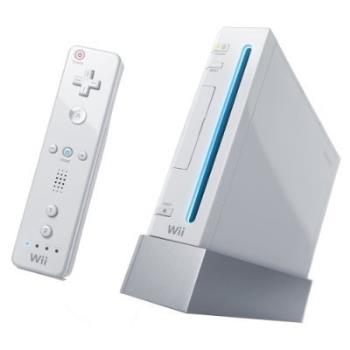 ha ha ha ha ha... you have the major game consoles of all the major players in the market already!

Wow, no wonder you got no time to play with the Xbox or the PS3. I heard and read good reviews about them!

I even see kids playing with them at the stores that display a set for demo purposes. It looks like a whole lot of fun!