Do u like to eat Fish for breakfast?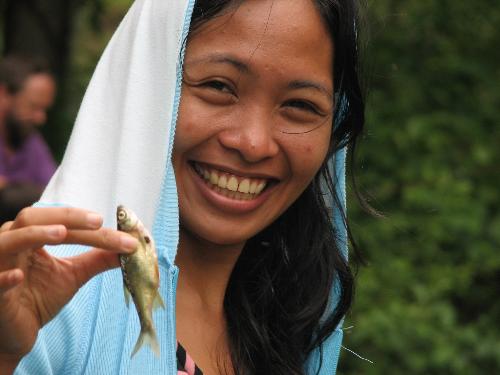 Philippines
June 20, 2008 5:24pm CST
Which meal would prefer to eat fish, is it breakfast? lunch? or Dinner. for me it doesnt matter. I ate fish any meal time but not all the time ha... as long as we like to eat fish that time we will cook. I heard some people they dont like to eat fish for breakfast coz seems so yikes for them to fish early in the morning. is it true for you too?
3 responses

• United States
20 Jun 08
This is a good question. Many people don't like to eat fish in general due to smell or taste reasons. I love fish but have never eaten it for breakfast. I prefer to eat fish for lunch or dinner. I am not saying I wouldn't try it for breakfast, I just never really eat breakfast anyway so just haven't tried it. I need to start eating breakfast for many reasons but since I didn't eat it as a child it is very hard for me to change myself..maybe one of these days. What is your favorite kind of fish? I like tilipia, catfish, salmon.

• Philippines
23 Jun 08
Well Acording to health doctors breakfast is very important. but some people are not used to eat breakfast just like my husband.I used to eat breakfast before eather theres fish or not I ate my meal.but now when I maried to a man who dont like to eat breakfast seems I dont like to eat breakfast too. By the way my Favor fish is Bangus,Salmon,Pidlayan and tamban.

• Canada
21 Jun 08
I no longer eat fish! Our Canadian economy is such that its cheaper to buy fish that is farmed and packaged in China. The Chinese are using products and procedures that have been banned in Canada for many years. Malachite Green is used to prevent infections in Fish Farms in China. This chemical has been proven to cause Cancer.It is now impossible to buy fish in Canadian Supermarkets that is not grown and exported from China.

• Philippines
23 Jun 08
Wow!! I appreaciate the way you take care you health guys. well your right, if you know that, that things can destroy to our health why do we need to apply that in our body. according to the Bible our body is a temple of God so we should take care our self.