If you help to blind persons in your life?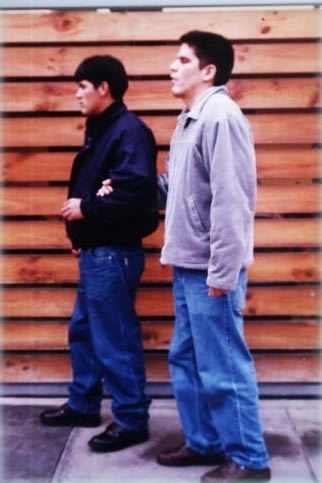 India
June 23, 2008 12:14pm CST
Hi friens how are you.I like to help blind persons. when you meet a blind person who appearantly may need our help finding his way donot push or pull him in the direction you assume he wants to go.Ask him if you can help him find his way or what he/she is looking for. Sometimes it's enough to tell the person where to go using words like left or right, not here are there cause the blind or visually impaired person will probably not knows where's 'there'. Also don't point in the direction, cause the person might not see your pointing. sometimes you will need to lead blind person. It's most usual to let the person grab your elbow with his hand.Many blind people fee what are you doing or they'll feel it with their cane, but sometimes its appreciated to warm him or her about thinks like steps. Never grap a blind person's cane to lead him that way.It tooks embrassing and it's supposed a cane is used to feel obstacles. Further I, personality don't mind much about the way sighted people guide me, but when you push a blind person like he/she is a shopping trolley you'll probably both look embrassing.So friends please help to blind persons.take care.
3 responses

• India
24 Jun 08
Very excited to see your reply, really it is very good decision. Have a great day, and I need your support forever here and I hope you to post a lot of discussion here.I will do all kind of responses for you, good luck and keep posting.

• Brazil
23 Jun 08
Hi vimaal you are right. I always have helped a blind persons that need help and old persons too because some old persons need help too sometimes. And you get in the good points about give help to blind persons because some people give help but in the wrong way. Have a nice day.

• New York, New York
23 Jun 08
When ever I see a blind person I always ask if they need any assistance and I am happy to help. Where I live there is a lot of crazy traffic and it is dangerous for a blind person to cross the street alone.