baby teeth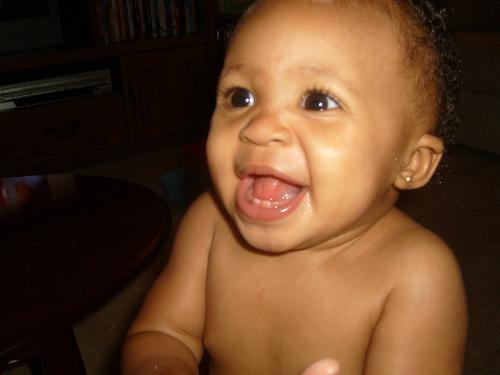 United States
June 24, 2008 12:56am CST
a couple of weeks ago, i posted about my daughter teething. and i thought that i would share a picture with you so that you could see how they look. why can't teeth stay that white?:) it feels like she's got another one about to pop out on the top, but i'm not sure. the two that she has took forever to break through the gum. she started teething at ten weeks old and the first tooth came out at 8 1/2 months. well see, but, i'll keep you posted.
4 responses

• United States
24 Jun 08
I don't see your baby's picture here or on your page. She is just a little baby so her teeth should be white unless she drinks a lot of grape juice or is taking some kind of meds that discolor them.

• United States
2 Jul 08
Aww! She's so cute! I know I wish their teeth would stay that white and that straight. Baby teeth always look perfect - my Mom used to say they looked like little pearls all in a row. Wow - I can't believe she started teething at ten weeks! Although I have heard that some babies have been born with one or two of their already in. Thanks for sharing your picture!


• United States
24 Jun 08
What a sweetheart! My little girl got her first teeth when she was around eight months old. They just popped out into her mouth. Ironically the bottom tooth was the first to go, this past month. She still doesn't know it's gone. She's only four.

• Philippines
24 Jun 08
Your baby is very cute... and the two front teeth are quite visible.. in not time she will have her pearly whites come out... teething can be very painful for kids... i remember my baby would always bite me when she was teething... and she was very choosy with the food she ate... but now... all that is a thing of the past... she has a complete set of baby teeth... very white and cute...