How often do you clean your computer or laptop?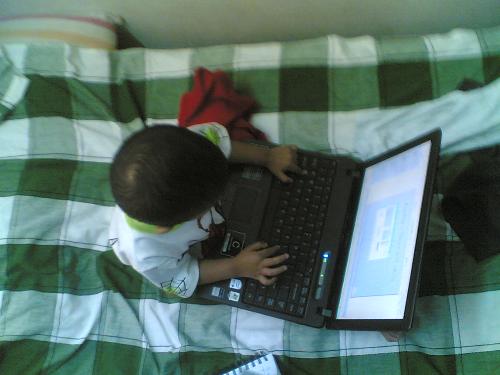 India
June 27, 2008 11:51pm CST
What do you use to clean your monitor?I use the chemical wet tissue to wipe my monitor. I wipe the dust off my computer whenever i notice dust accumulating. But a full fledged cleaning is done once in three months. I heard that the Cpu should also be opened and cleaned because it accumulates a lot of dust. Do you people do that?My computer is relatively new so i havent done that still. Please share with me any tips on maintaining a clean computer.
8 responses

• Australia
29 Jun 08
I'm afraid I'm a bit of a slob regarding my computer. I wipe the screen when I notice there's a smear on it, and then realise how dusty it was! The worst part is my keyboard. It's full of crumbs and dust, because I often eat biscuits at it. Very naughty, I know. If I look through the keys I can see lots of interesting stuff down there! Eeeuw!

• India
29 Jun 08
hey nasheeha I regularly clean my computer monitor, key board and other components of PCs as my residence is near to main road where always vehicle is plying. If you are not cleaning daily it is very difficult to use. I clean monitor with dry cloth, for CPU I open the back side cover and clean the dust with handy vacuum cleaner. pkc3000

• United States
29 Jun 08
I usually clean it when I notice that I have to dust off the screen to see what I'm typing, lol. So I guess you could say its on an "as needed" basis!

• China
28 Jun 08
Oh I almost don't clean the moniter unless I found that is too dirty.I just clean it with some soft paper but I find that it's very hard to do. Yes,the Cpu aslo should be cleaned,but you should be carefully when you do that and must use the dry thing. My computer also is a new one within a month,so I won't clean the Cpu now,but later I think I will.


• United States
28 Jun 08
I clean my monitor once every few weeks with my lense cleaning kit. I clean my keyboard when I think it needs it. I also blow out the inside of my computer with an air compressor once every few months. I hate the thought of all that dust building up in there.