Need help with what to do with Acini di Pepe pasta.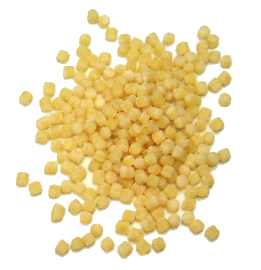 United States
June 29, 2008 10:32am CST
Ok I know I bought this at sometime when pasta was on sale but I really have no clue what to do with this pasta. The pasta is called Acini di Pepe and it looks like little balls. I have never used them and I know I wanted to try them and see what I could make with them. So I'm asking the masses for help and some great recipes on how to use this pasta. I have included a picture below of what the pasta looks like and I'm hoping that you can help me out with some really tastey recipes. Thanks ahead of time.
3 responses

• United States
1 Jul 08
Acini sounds like what is on my face. :) I have no idea, I haven't heard of it before. I stick to plain old spaghetti.

• United States
1 Jul 08
i'm always looking for new and interesting things, LOL

• United States
1 Jul 08
It's very good in soup, especially Italian wedding soup. 3 cloves garlic, finely chopped 3/4 cup white onion, chopped 1 tbsp olive oil 8 cups low sodium vegetable broth 1 tbsp black pepper 1/2 package (10 oz) frozen cut spinach 1 cup (8 oz) Acini di Pepe 15 small frozen meatballs (you can get meatless variety) Directions Heat olive oil in heavy stock pot Add onion and garlic and heat over low for 3-5 minutes Add frozen spinach and cook another minute Add vegetable broth, cover and simmer 45 minutes Bring soup to a boil. Once boiling, add pasta and frozen meatballs, cook at a slow boil about 10 minutes Makes about 6 2-cup servings. Number of Servings: 6

• United States
1 Jul 08
thanks I will definitely have to try it. Yum.

• United States
29 Jun 08
Acini de Pepe pasta is generally used for and very good in soups and salads, it is like pastina, except pastina is smaller than Acini de Pepe pasta.

• United States
29 Jun 08
Thanks, do you have any recipes that use this pasta though