To Shave or not to shave?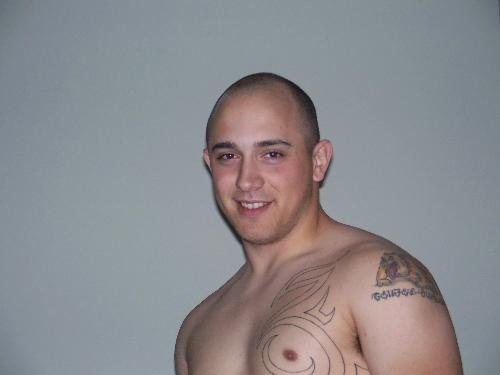 United States
June 29, 2008 3:33pm CST
My husband use to shave his chest and arm when we first started dating... Well he stopped when we got married which was 2 months ago, well he just started shaving again when i told him not to and he did it anyway. Which made me mad, Cause i didn't want him to shave. Why do you think he shaved do you think it was for me or for someone else or for himself.
8 responses

• Philippines
30 Jun 08
I hope you did ask him already because that's the only way to get the answer you are expecting. And if you'll ask my opinion... I guess he is shaving his chest not for you, not for him, and not for any other person but rather for his TATTOO... I have noticed that he has one on his chest and you can't appreciate it when you have a hairy chest i guess?!

I dunno... but it is a wild guess. LOL


• United States
30 Jun 08
your exactly right he shaved his arms for his tattoos to make them look better which is fine with me..

• Philippines
30 Jun 08
REALLY?!

Never knew that I will have a right guess... I've been thinking to respond here early this morning but doubted at first because I really don't feel that my answer would be sensible and precisely correct. LOL

THANKS for letting me know.. Im so happy now... I can't help myself


• United States
29 Jun 08
I'm not sure i really don't have any hair on my body

• Canada
30 Jun 08
Hi There, I am sure he did it for himself. Some guys (including myself) hate excessive body hair. So to get rid of it they shave it or wax it off. I highly doubt it was for anyone other than himself. However, if it does bother you so much you should talk to him about it. Open communication is the key. cheers,

• United States
30 Jun 08
Thank you... you are right.. It doesn't really bother me i was just wondering why men wanted to shave

• United States
29 Jun 08
Why not ask? It's kind of hard to assume his motives based on that information. Maybe he prefers the smoothly shaven chest?

• United States
29 Jun 08
I will ask him thank you...

• Garden Grove, California
29 Jun 08
if you have been married for two months you should be able to talk to the man you love, so ask him why he started shaving 'again, just ask him like you asked us. I would not have the foggiest idea of why he did and sincehe is the only one who does know, ask him.

• Pakistan
1 Jul 08
hey im 19 and yet no hair in my body except shave.......yeah i shave....

• United States
1 Jul 08
ask him. he probably did it for himself. i know alot of boys who do it so they can see their chest muscles easier.