Texting schmexting, are YOU addicted?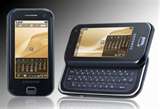 United States
June 30, 2008 3:33am CST
So many things have been said about texting, from statistics that teens text upwards of 5000 messages or more a month, to comments about how people are now being seen by doctors for trouble with their thumbs from overuse related to texting. Tell the truth now, are you a texter? Are you a CLOSET texter? I'll go first, I am a proud, open texter LOL! It is a great way to express yourself when a phone call or talking isn't safe. It's a great way to get an exact order from somebody so you don't screw it up. It's also a good way to store directions so you don't lose your sticky note that you wrote '1 mile down Main St, turn right, second house with the green garage'. Of course it does stand to mention that I have a qwerty keyboard hidden under a slideout panel on my phone. Texting on an ordinary phone is.. shall I say a pain in the... (insert word here). Talk about s l o w!!Happy texting all!
5 responses

• United States
30 Jun 08
I will admit that i love texting. it keeps conversations short and to the point. you don't have to hear someone life story before they tell you they are running late. or listen to your husband go into ta long drawn out story on why he won't make it home for dinner. he text you saying he is working late. i rather text then talk on the phone now days

• United States
30 Jun 08
The text revolution has really made it fun to chat with my husband. For awhile I was emailing him at work but sometimes that didn't work as he didn't always know whether he'd be near a computer. He's had a cell phone for a long time, but he's not a 'phone' person, he's more of a 'in person' person lol. He knew that I am ms text-a-lot and as I was keeping up with new technology, I was averaging buying him a new phone several times a year. I know this sounds excessive but these were cheap phones. Each new one had a few more features the old one lacked. Anyhow, he started complaining about it taking five minutes to text me one sentence, which can happen with a traditional layout phone. He asked me to buy him a new phone with a keyboard, camera, and blue tooth compatibility so I did. I'm pretty happy because now he actually uses his phone and we share funny little tidbits daily. It used to feel an eternity that he was gone because he's gone like 11 hours a day including commute. The bluetooth thing was a must because we now have to have handsfree while driving. I imagine CHP will be ON people because of the new law.

• United States
30 Jun 08
Texting is the natural evolution of communication. Everyone has already been doing it, E-Mail, Blogging, IM. Texting is just a mobile version of these already used communication tools. I use it when nessicary, but for longer conversations I call the person in question if I can. It saves me time and a few cents from my phone bill. (ot alot of cents and dollars, depending on how much i talk that month)

• United States
30 Jun 08
LOL! I have an unlimited texting and internet plan on my phone. I have a small group of people that I only text, it is mutually beneficial because usually texting is the free option for us, so why not choose that? I also have a small group of people that I only call, either they have to pay per text or they have texts blocked, or it's my best friend and we just like to talk multiple times daily.

• Canada
2 Aug 08
LOL I am not a texter although I do text when something is important to remember - as you mention directions for example. I believe that if calling is not safe or appropriate I wait to make that call from my own home instead of reaching to the keys to text. Personally I feel that cell phones - that have their uses and were a good invention - are being over used. Of course people are being encouraged to over use it, it suits the mobile phones company - so you can look/ an pay for that extra feature that gives you unlimited texting, or free calls or gets you to pay for a plan that costs a bit more but allows you to call more, or download more, or text more. People are using cell phone for things that they would not before they existed - they would either wait until seeing the person or wouldn't call at all, period. Gee I have seen my daughter's friends texting her or calling her from.... across the street hehehehehehe Specifically for texting, I have used it occasionally and find it's a good and useful thing , but I use it only for some things, not to carry on a conversation, so I guess I am safe from any thumb problems LOL

• United States
1 Jul 08
Actually, I'm not too fond of texting myself... I'd rather call & talk to people... But because of my job, I kindda have to... I have a blackberry phone & not only do I text, I also send & receive actual e-mails on my phone as well... I have unlimited messaging of any kind as well as unlimited voice calling plan...

• United States
30 Jun 08

My son can not live with out it. For him it is much easier for a 15 yr old boy to talk to a girl texting then on the phone. He is so shy.

. If I took his texting off his phone he sure would have a fit. Good black mail for his report card.