do you like the raning day?

China
June 30, 2008 11:14pm CST
it is raining today again.the past few days, it was raining all the time.maybe some one would say it is a bad weather.and before, in fact,i also don't like raining.But this time.I think i fall in love with it.not only it make the hot summer a lot cool,but also my mood gets calm now.. and I never have this feeling,wonderful? so do you like raining? thanks
7 responses

• Mauritius
8 Jul 08
Imagine the rain outside while you are clad in your blanket, sipping a hot cofee or chocolate and enjoying your favourite movie... Of course having the person you love by your side, cuddling you is the bonus! I love rain when am at home or even dancing in the rain when i can have a hot shower just after. Rain is romantic...yeah except when it causes flood and lives are lost :( Yet, yes I love when it rains :)

• China
12 Jul 08
it is great, thanks for your response.good luck to you

• Guangzhou, China
8 Jul 08
I don't like the raining day. Actually I don't like the rains very much. It's very bothering and I can't go out because it's inconvenient. Besides, our outdoor activities may be canceled because of the bad weather. We have to stay home because of the rain. And sometimes the rain will give me a bad mood. I love China




• India
1 Jul 08
ya...i wait for rains to come whole round the year...the climate becomes cool...its very pleasent....u can see greenery around you...best time to freak out wid frndz....i love rainy days...

• China
1 Jul 08
yes, now out of my house, i can breathe very clean and fresh air..so cool...thanks for respondence

• Vietnam
1 Jul 08
In a hot summer day,when it's rain ,it's cooler ,but when it rain so long ,day by day,any thing will be wet and dirty ,so I like summer rain,so strong and short

• China
1 Jul 08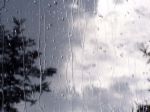 If it rains, it is cooler. Today it is not raining and it is getting hot. I miss the rain we have had in the last few days. so cool and comfortable, but too much rain can cause trouble. lol

• China
1 Jul 08
hi my dear friend,thanks for your replies.it rains a lot here in beijing.cool!!

• United States
1 Jul 08
Yes. I absolutely love the rain. Especially thunderstorms. There's just such a feeling of power behind them. And the air is always so fresh and clean afterwards. And I don't think that there are too many things that are more relaxing than the sound of falling rain.

• China
1 Jul 08
yes, raining let us have a good relaxation.i also enjoy the fresh and clean air after rain.thanks for your reply.

• United States
1 Jul 08
I LOVE rainy days. I always have. When I was a kid I would get an umbrella and walk around town in it ( I lived in a really small town). I found it so quiet and calming. No cars were really out. I still like to walk in it, or look out the window. Sometimes I will get a book and just sit by the window, and listen as the drops hit the roof, and the window. It just calms me. It's my favorite type of weather.

• China
1 Jul 08
yea, that is very romantic to walk in the rain..and i love rain too.thanks for your replly.