Manchester United's Ronaldo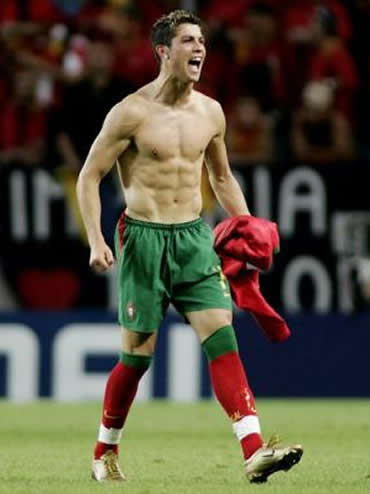 7 responses

• India
3 Jul 08
Yes, he will surely leave Manchester United. Ronaldo and Sir Alex Ferguson are not helping the cause as both of them have not spoken for quite some weeks. Both have a mind of their own with Ronaldo speaking of a likely transfer and Ferguson fuming at that statement as the Portugal striker has still got 4 years in his contract left. Personally, I think he should stay back and think back on the glorious days he spent in ManU with Ferguson backing the lad all the way. With the likes of Thierry Henry, Nicholas Anelka seeming far-away and distant in their new clubs, I do not want to see Ronaldo glum and sad. Not to say that moving to a new club is bad or makes one sad and lonely, its only that you get a sense of belonging to a family and stay attached to the team. In this regards, I respect the likes of Allan Shearer and Teddy Sherigham who are true champions. A person who is already earning so much, making a move just for a fatter paycheck is unethical. After all, sports should be played for dignity and honour first and everything else, including money, comes later.

•
2 Jul 08
I think ronaldo should stay becos thsi guy is too young and very good in premier league.look at many stars players that already play in madrid, they usually play like 1 to 2 season before they pack up,they always end there carrer in local league. i dont want this guy to regret that he move to madrid after madrid use him and dump him in 2 season.

• India
1 Jul 08
well....i dont think ronaldo will leave man utd....i guess he should stay at the premier league.If he is to go to Real Madrid then i cant guarantee if they will make him play each and every match there.We have seen the fate of players like Beckham..it would be best for him to stay at old trafford.although its his wish to play wherever he wants.newayz no player is bigger than the club.so i guess man utd can still survive with or without ronaldo.But my heart says he will stay at old trafford.

• Philippines
1 Jul 08
I don't know if he will leave. these big stars are always being moved around. They can afford to because they have such talent and any club would welcome them.

• India
1 Jul 08
ronaldo is my favourite player....i'm a big fan of his...such a good player at his young age and is going to be better and better as time progresses.i don't want him mto leave manu because manu is my favourite club and i like him in there with rooney and all......i thought he was goin to leave the club because of the scuffle he had with rooney during the world cup.but it settled and i don't think there is any need for him to leave manu and go to some other club..