Are you fond of motor bikes?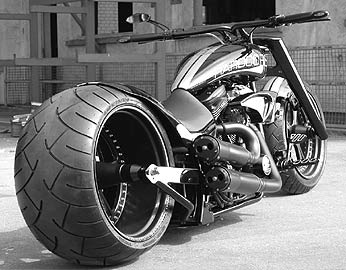 July 2, 2008 11:58pm CST
Nowadays, even the kids are getting crazy of bikes. My son has a good collection of unique bike pictures. Do you also love motor bikes and how about getting a chance to ride them all. Wow, I am sure all would love to. I have many lovely pictures, I shall upload them by and by. For the time being enjoy watching this one and keep visiting to check for more.
2 responses

• India
3 Jul 08
Ya i am fond of bikes as they are my hot favourite, I would like to on a lot of bikes and use one for one day and i will repeat it after a long time. Lets see weather i can do it in future. right now i am not having a bike for my own, i will use my fathers sometime. I am more interested in Sports Bikes like HAYABUSA & Ducati etc I also like sports cars as well

• Philippines
3 Jul 08
I always want to have one... sadly, I can't afford... huhuhu... so I'm just praying that there will be someone who can give me... :)