Are you an "Egoistic Person"??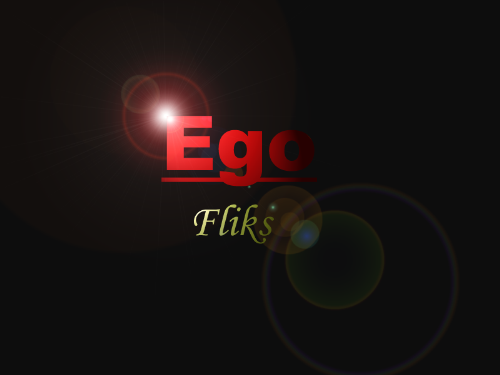 India
July 4, 2008 12:27am CST
Yes, I am a egoistic person.. Defenately. But Where ever i need to show my Ego, i will show it.. where is not i will not Show.. (I never show my Ego at my family and friends) In our office, to maintain your dignity, there is no option, that you suppse to show your ego, to some extend to some of the people, else, none of the work will get it done.. If you treat them as equal to you, the work will not be get it down.. This is my experience.. If you have a good sub-ordinate, then you will not any problem, but if you will not have a good sub-ordinates, them you have make them to co-operate with you in many ways.. this is also one among them. Some people used to tell, that they are not a egoistic person, but the Egoistic will be with them, it will come out when ever it necessary defenately. Nobody can deny this.. May be out of 100%, you and find less than 1% of the people like that. (to considerting their other charactoristic activities) What about you?? post your opinion about the Ego and Egoistic persons??
3 responses

• India
4 Jul 08
Hello,chenni! Nobody in this world is free from ego.but to be successful in life you have to control your emotions and ego otherwise it will put you in to troubles and you will feel tension in mind.after all we are social animals and we are supposed to have good relation with others.so we have to sacrifice our ego.try to throw away your ego, life will be easy to live and you will enjoy life.in my youth i had ego within me which did not help my carrier rather i was put in to ambiguous positions.now in my old age i am realising it and hence thrown out this ego and now i am feeling quite well.thanx.

• India
4 Jul 08
I agree with you.. But, one should not be get it leverage to everyone in all times, this will reflect in negative in results, in the current admosphire of the employees. I am facing this problems in my day to day life. If you are very leverge with them, they thought that, they are the superior, so, they try to teach you.. this will not be the good for the industry. Every one should have a Ego, this may be in different form as "Nature" or "Habit".. If you will not show some strict to your sub-ordinates, then you will be sufferer, the work will not get it done at the right time, else you suppose to do their job, on their behalf.

• Philippines
4 Jul 08
I am not so sure about how things were placed.

In any case, I am the least egoistic person you will ever know. But I think I can get by.


• United States
4 Jul 08
They are Stuck up people who should never be around me...