If you are buying a laptop, will you get a MacBook or a Windows laptop?

Singapore
July 6, 2008 11:43pm CST
I'm going to buy a laptop soon and I'm curious what will mylotters choose! So what will you get?
10 responses



• Philippines
7 Jul 08
I'd rather buy a mac because windows keep on producing new OS that's why when you buy a computer it always gets outdated.

• India
7 Jul 08
well i would like to buy windows. its best acc to me . i never used mac and in india also mac is not at all popular . its costly also



• United States
9 Jul 08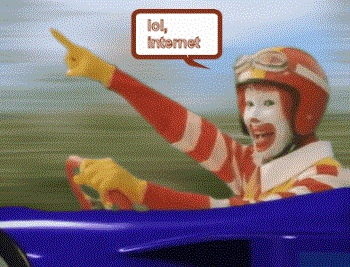 Depends on your price range and what you're going to do with it. If you're into gaming and customization, get a Windows laptop. If you want to do word processing, art programs, or pretty much anything else and you have some money to burn, get a Mac. They are great for a lot of things for day-to-day life, and although they cost more, are well worth it. Plus, you get the added bonus of running Windows if you want.

• United States
7 Jul 08
If you are going to use the laptop for school purposes or just get it on it for sites like mylot. Or if you use it for music get a macbook. If you are going to use it for business get a windows OS. They are more reliable for businesses. Also, i recommend the Toshiba laptop if you go with windows. I Have had great success with them. I hope this helps you out.

• India
10 Jul 08
well the thing is I am very fond of Macintosh and I will definitely love to buy one of the thing is it depends on what is the use of the computer which I mine. If the other's offers which I will be using which are not compatible with a Macintosh operating system then definitely it will not be a good choice to buy. Whereas it it is related to graphics and animation or general-purpose use like surfing the Internet maintaining documents then Macintosh is a good option but then it will be a bit expensive than a normal as the top computer or even a laptop.

• Philippines
10 Jul 08
I would definitely get a macbook, given the positive reviews on the net. The problem is my tight budget. I couldn't even upgrade my desktop computer.