Federal license required to publish foreign written works???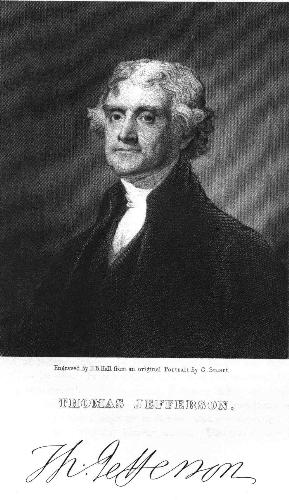 Gloucester City, New Jersey
July 8, 2008 1:57pm CST
http://seattletimes.nwsource.com/html/nationworld/... Had I seen this article sooner, I'd have ranted sooner. But, does anyone know if this outrageous piece of Bush legislation is still being enforced? How can any anyone support something like this and then still claim that we are a democratic republic??? They talk big about IslamoFascism (coined in order to inflame passions), yet we appear to have our very own Fascist regime right here in the good old USA. How can we remain free with mindsets like this in charge? It is so bad that I have begun to believe fully that the entire governmental system needs to be completely dismantled and rebuilt....as in our needing "to alter or abolish it, and to institute new Government laying its foundation on such principles and organizing its powers in such form, as to them shall seem most likely to effect their safety and Happiness. "Do we need a new Revolution to re-install the government of the Founding Fathers?
2 responses

• United States
8 Jul 08
I think it might be, but I could be wrong. I haven't really looked too much into that.

• United States
8 Jul 08
And I assume that your government of the founding fathers would be Obama. You cannot have it both way on this issue. You cannot get all holier than thou by demanding a government of the founding father and support a man that does not represent anything more than an European socialist. Let us not forget a great line from Mr. Obama, "All rights are subject to laws and regulations". Now what would Jefferson have to say about that.

• United States
8 Jul 08
You are right. If Obama is elected, things are going to be far worse than having to obtain a license to publish works from other countries here in this US. If anyone thinks our rights are being taken away now, wait until then. We are definitely in for a change!

• Gloucester City, New Jersey
8 Jul 08
Exactly where in my discussion did I mention any candidate or political party? Other than commenting on the current regime, I voiced no support for anyone in this discussion. It wasn't warranted. The facts speak for themselves. Who I support or plan to vote for has no bearing on this discussion at all other than the call for others to look at legislation passed and concern on whether or not it continues to be enforced. What Thomas Jefferson might think of Obama isn't important for this discussion. What he'd think of the current administration IS. In fact, I wouldn't be surprised if the Founding Fathers' rolling in their graves hasn't been responsible for many of the sinkholes throughout the country.

• United States
8 Jul 08
What a total way to wessel out of a double standard. You have said that you will be voting for Obama before. Now you want to return America to the founding father. You cannot have it both ways. You cannot be against facism but be for socialism, and then demand that this country be returned to the ways of the founding father. It just does not work that way.