What is a Lampwork Bead? How Do You Tell?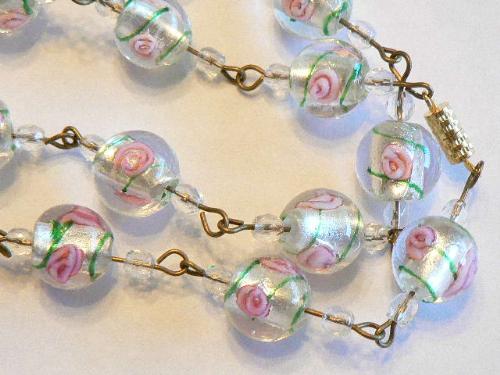 United States
July 8, 2008 5:17pm CST
This isn't a beading question - it's more like a bead question. I have a necklace I need to describe - I know the beads are silver foil backed. I know that each bead is slightly different than its brothers, and I know that I can locate, with a loupe, air bubbles here and there. It's a charming necklace but is it lampwork? How does one tell? Can one tell? If I do this right, they'll be a photo of what I'm talking about. If not, any general tips would be appreciated. Thanks in advance!
1 response

• United States
8 Jul 08
Hi snivelbec! The answer to your question is in the technique. I found a good website that explains the techniques and shows different examples of each. It's hard to tell from the picture but I would say either lampwork or millifiori. But take a look and you should be able to tell which one it is. The beads are lovely by the way! http://www.beadeuphoria.net/site/558649/page/453451

• United States
8 Jul 08
Thank you, thank you thank you! For taking the time to point me in a good direction. You don't know how much I appreciate your response!

• United States
8 Jul 08
You're very welcome, glad I could help.