Will you buy NFA rice or Commercial rice??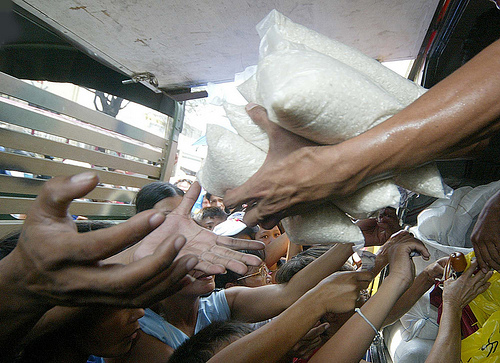 Philippines
July 11, 2008 6:22am CST
Hello guys, especially to all Pinoy here... I just wanna know if will you buy NFA rice or Commercial rice. As Filipino, we know the difference between this rice. And we know that we have this RICE problems, so will you rather buy a commercial rice which costs more than 40pesos or stick with NFA rice that costs around 25pesos (I think hehe..)? Why?
8 responses

• Philippines
11 Jul 08
We have always purchased commercial rice. But with the current rice crisis in the country and the notable increase in rice prices, we started buying NFA rice and mix it with commercial rice. In doing that, we are able to save a good amount of money, and the rice tastes just like pure commercial rice. You can't tell the difference at all, so that works well for us.


• Philippines
1 Oct 08
hello my parents do not buy the NFA rice simply because of the poor quality of those rice...i have my own family now and my husband tried to buy nfa rice but he also could not swallow it so the rice that i cook nobody wants to eat and ends up spoiled...so we just buy the commercial rice that costs 45pesos per kilo.


• United States
1 Oct 08
We tried to buy NFA rice. To be honest, none of us liked the taste. We stick to commercial rice. Not to sound maarte but we do buy NFA rice for our dogs. We have 7 dogs kasi and when we went to my mom's province. Sobrang mura ang NFA rice nila...i think it was like P18 a kilo so we bought 1 sack of it just for the dogs.

• Philippines
14 Jul 08
although we used to consume commercial rice only, now we have no choice, we've been eating NFA rice for more than a month now... so far we're still alive (lol) it's just the same once you get used to it ;)


• Philippines
11 Jul 08
yes i will buy and i already bought. But only because the NFA people set up a rolling store in our place. If not, I think i can not sacrifice my half day to line up just to buy 4 kilos of cheaper rice. I prefer to buy commercial rice and work to earn much more than i can save if i buy and line up just to buy NFA. Its a waste of time.